Panelist: Philip Green, Queensland Privacy Commissioner
Title: The Deployment and Emerging Use of Biometrics in the State of Queensland
Abstract: Queensland Privacy Commissioner, Phil Green will discuss deployment and emerging use of biometrics in Queensland State and Local Government as well as at the National Level given his involvement in the proposed intergovernmental agreement on identity matching. Automated facial recognition and verification systems have been trialled in the Gold Coast and Toowoomba regions, ID scanning has commenced in liquor licensing precincts and Drivers Licence facial recognition has been trialled in Northern Territory and Tasmania. A mooted trail of facial recognition and AI targeting shoplifting is proposed for Brisbane is about to kick off using NZ developed technology called Auror (https://www.auror.co). Some of the challenges include transparency of decision making processes, judicial review, data storage and security, error rates, discriminatory impacts, scope and functional creep. He will canvas matters such as legislative barriers as well as outline the challenges his office faces in encouraging proportionate responses in face ofthe law and order political auction.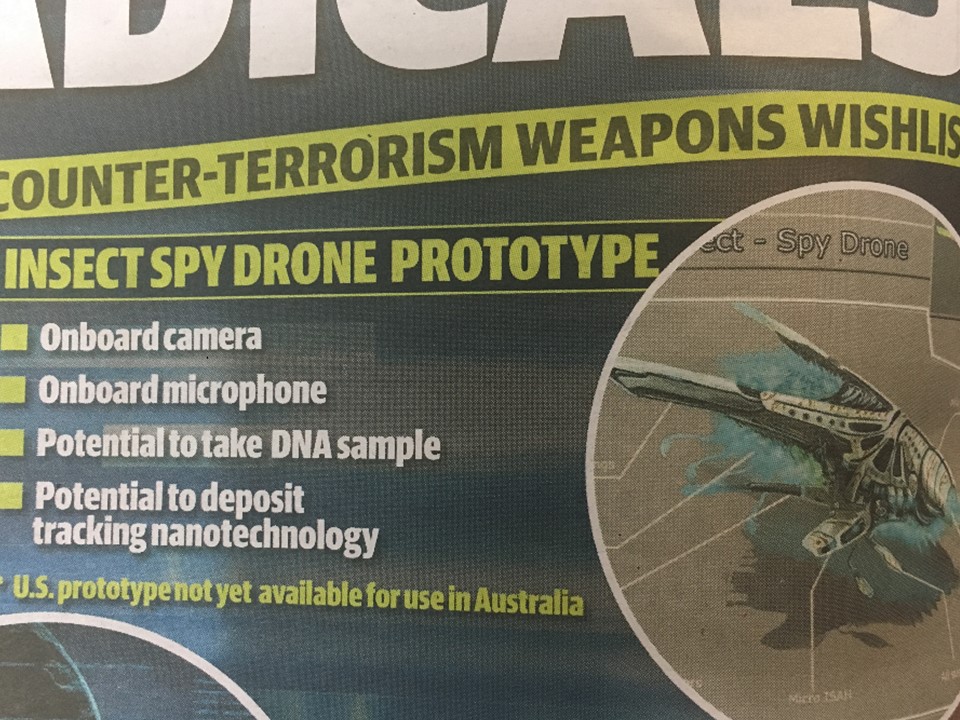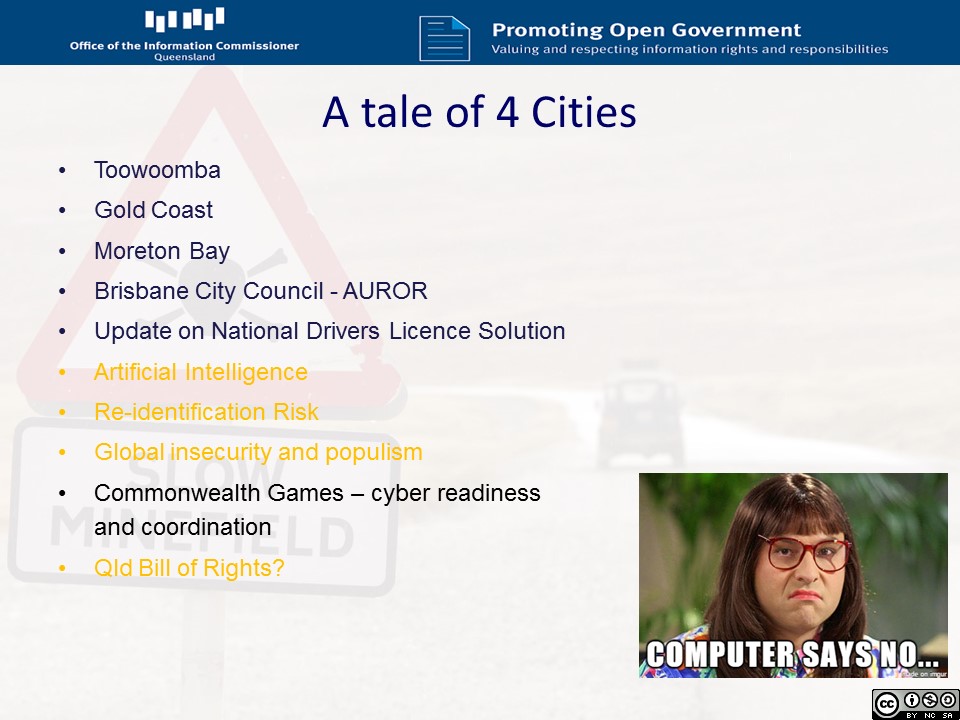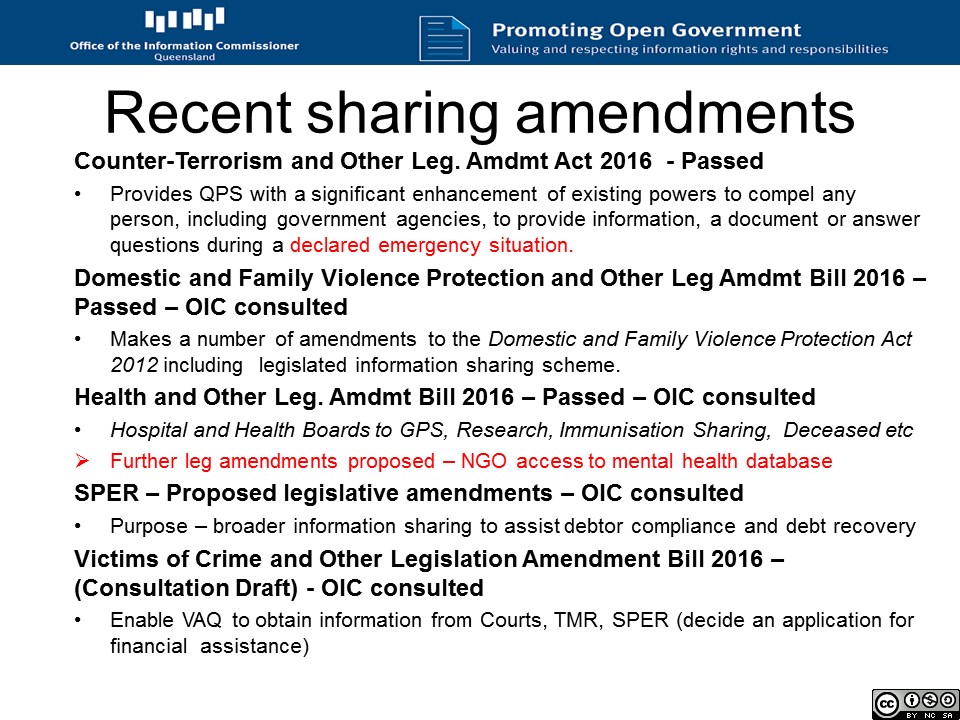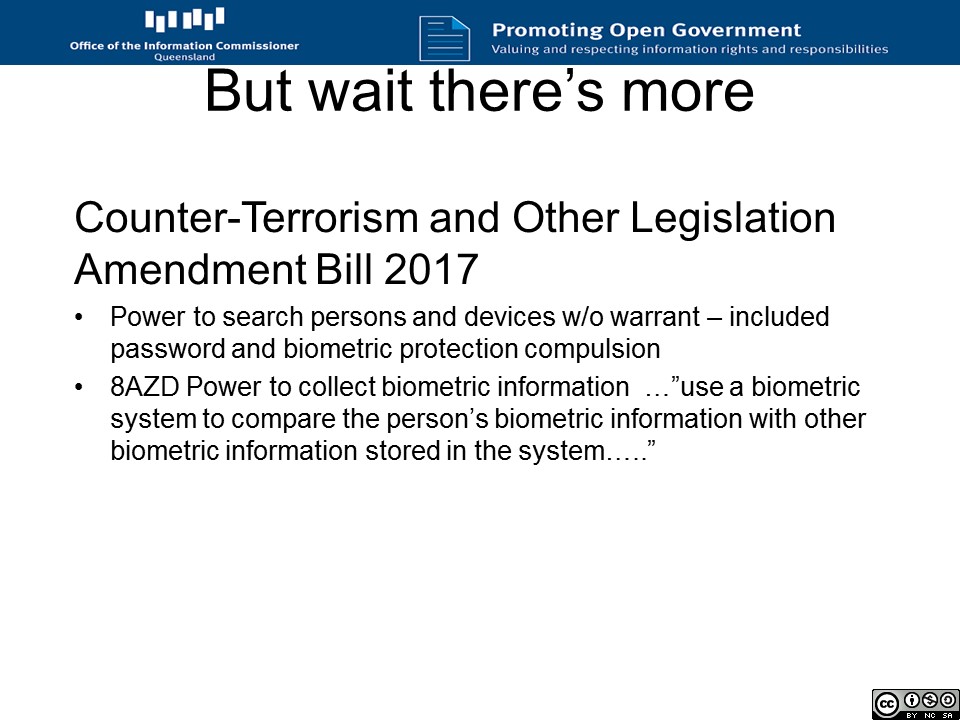 Full presentation available here.
Biography: Appointed as the Queensland Privacy Commissioner in December 2015, Philip Green has an extensive career in the private and public sectors. Mr Green's legal career at Allens included commercial banking and finance/insolvency. He has extensive central agency experience in criminal justice, legal and economic policy at the Department of the Premier and Cabinet in Queensland. He most recently headed up the Small Business division for the Queensland Government. He has a keen interest in innovation and technology law and was instrumental in establishing Queensland's first administrative privacy regime. He holds degrees in Arts and Law from the University of Queensland and a Masters in Law from QUT. Philip's current term of appointment is to December 2018.