Title: In My Mind
Abstract: "In My Mind" is a four part documentary series by New Zealand media firm Attitude Pictures, that focuses on women's issues and mental health. This talk will provide an introduction to the documentary series that will soon screen on SBS in Australia, and has already screened on TVNZ1 in New Zealand. The four segments include:
These are real issues that affect women of all ages. Come along and hear real stories from women speaking out about social media addiction, suicide and self-harm, battles with anorexia and bulimia, women juggling too much and suffering burnout and post-natal depression. It is time to talk more openly about these societal issues, and seek help when it is most needed. There is no shame in asking for assistance from your close friends, family doctor, or community counsellor. This documentary series can help raise awareness of mental health issues and ways to overcome them. Probus Ladies are in an excellent position given life experience to give positive advice and encouragement to women of all ages (teens and young adults) in their circle of interest.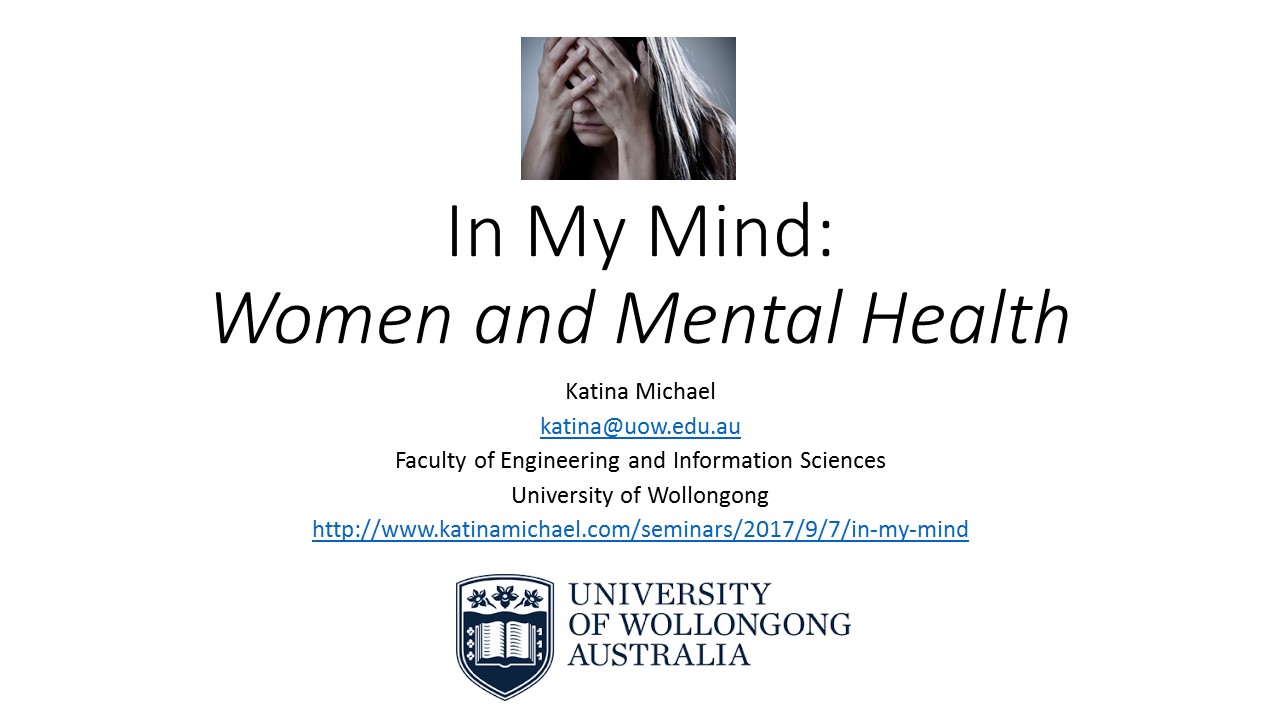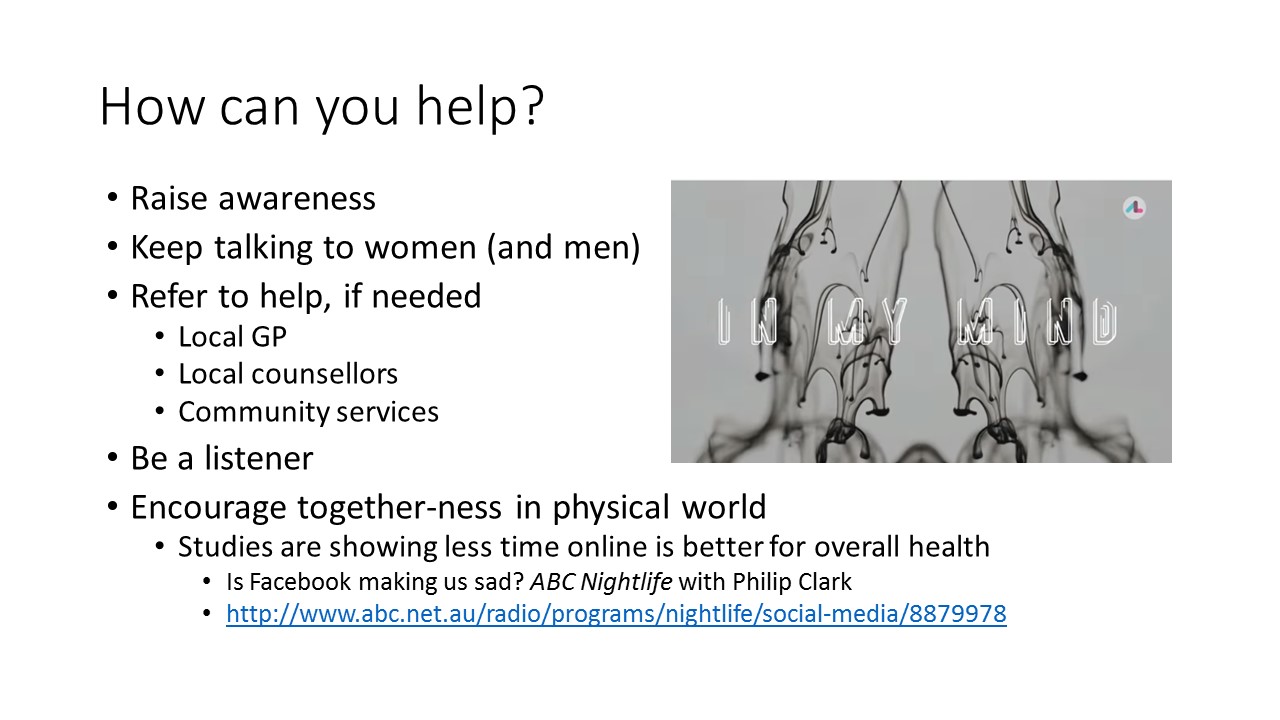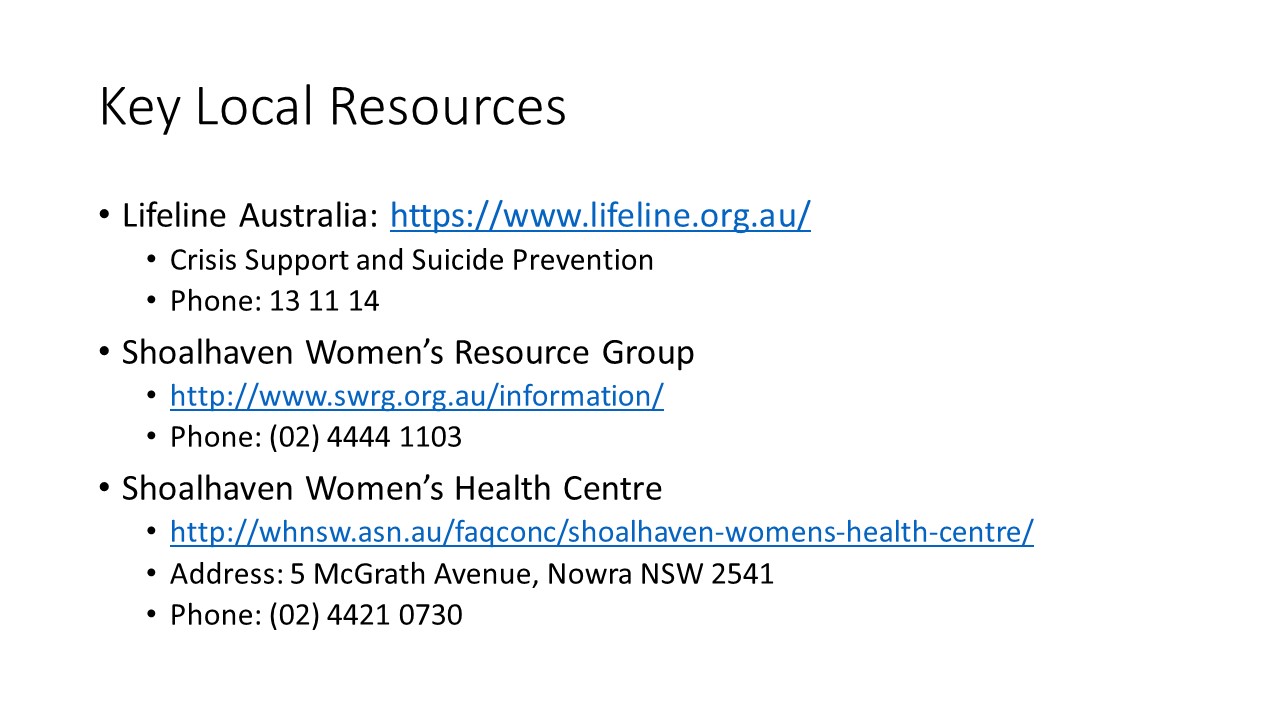 Biography: Katina Michael is a Professor in the School of Computing and Information Technology. She has been studying social media addiction, smartphone addiction and videogame addiction for over a decade. Katina is the IEEE Technology and Society Magazine editor in chief and has worked on the University of Wollongong campus since 1996, first as a senior engineer and then as an academic.
Thank you to Julie Stokes for the beautiful welcoming to Shoalhaven Probus Group that meets at the Bomaderry Bowling Club. These occasions are so worthwhile for me as I get out to see our local Community in the Illawarra and hear of their perspectives. Interestingly, I believe that we spoke about global issues- women and mental health as related to technology adoption. It was an emotional delivery from me as I recollected the powerful women in my life that have given me so much strength throughout my life- my mother, my mother-in-law, and great teachers I have had the joy of learning from who I still hold close to my heart. Whether it was in the process of growing up, relationships, having kids of my own, my best models have been those closest to me. In the end beyond the lessons I've been continually reassured by women in my life- "keeping going, you are doing well". We spoke about the importance of being there for one another and how few words can sometimes make all the difference.
Despite the rhetoric about how "we" (the younger generation) have to help the aging population, I still believe the aging population is "holding up" the younger generations (their kids and grandkids, their nephews and grand-nieces).
I am indebted to the older women in my life, who have instrumentally changed my life and empowered me. Thank you to those women- you each know who you are and I appreciate you so much. I think of you every day and am so thankful you are in my life!