The Creative Genius in Us- the Sky's the Limit or Is It?
Abstract
Emerging technologies in the domain of artificial intelligence, virtual and augmented reality, wearable and embeddable technologies are creating unparalleled user experiences in society. Enterprises now have access to digital glasses that help their employees free tgandyheir hands while simultaneously viewing complex procedures in highly skilled business processes. AI-inspired wi-fi-enabled conversational bots in the guise of dolls and teddies now grant children the ability to interact with their toys in unforeseen ways. Householders are being sold convenience in the face of Internet-enabled household monitoring devices for smoke alarms, sustainable living, and security devices. What used to be a whitegood is now a white-gate personal assistant- anthropomorphised robot vacuum cleaners, Internet browsers, and dishwashers with eyes and ears and even a voice and a name. Law enforcement are delving into an era of evidence-based policing based on near real-time behavioural biometrics analysis, enabling them to study human movement and identify exceptions identifying potential crimes. Governments want to crack down on citizen fraud with a real ID and biometrics. Biohackers continue to tout the benefits of going embedded with technology for epayments using bitcoin. And soon, the promise of swallowable digital drugs will be actualised through an Internet of Medical Things (IOMT) platform. How far should technology go? Are there any limits? Come along and discuss the role of ethics in the development of new technologies.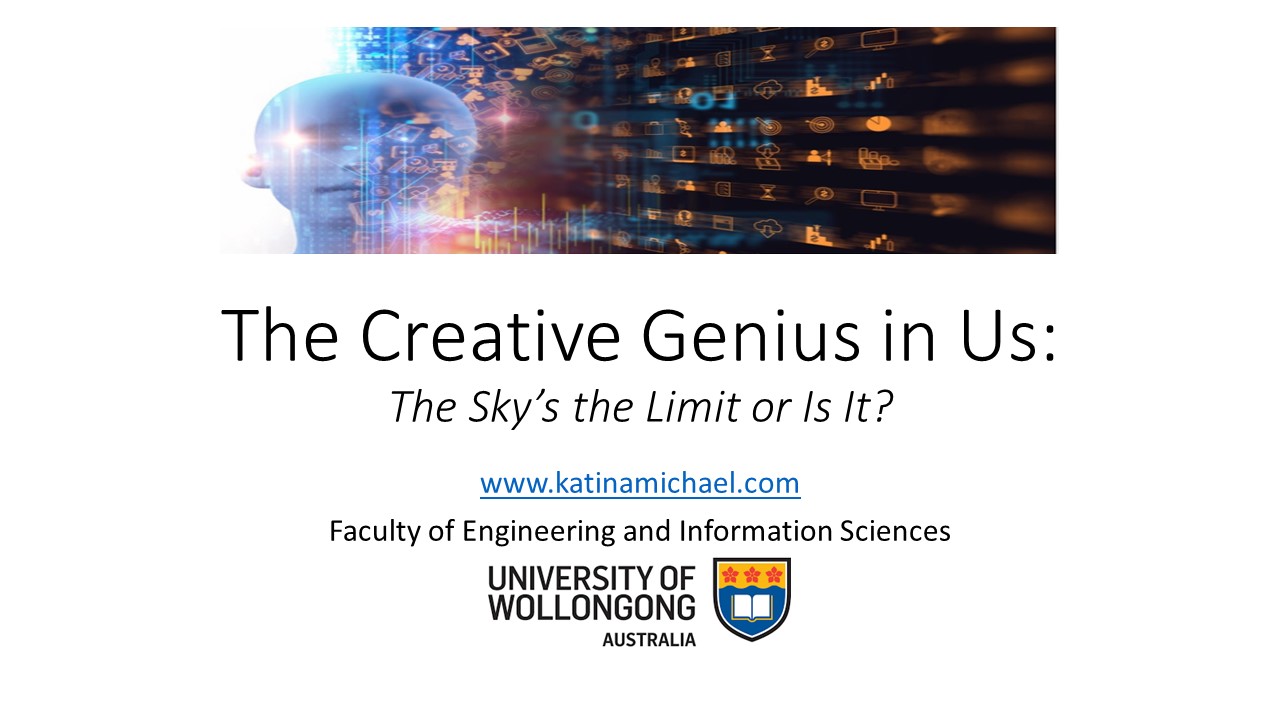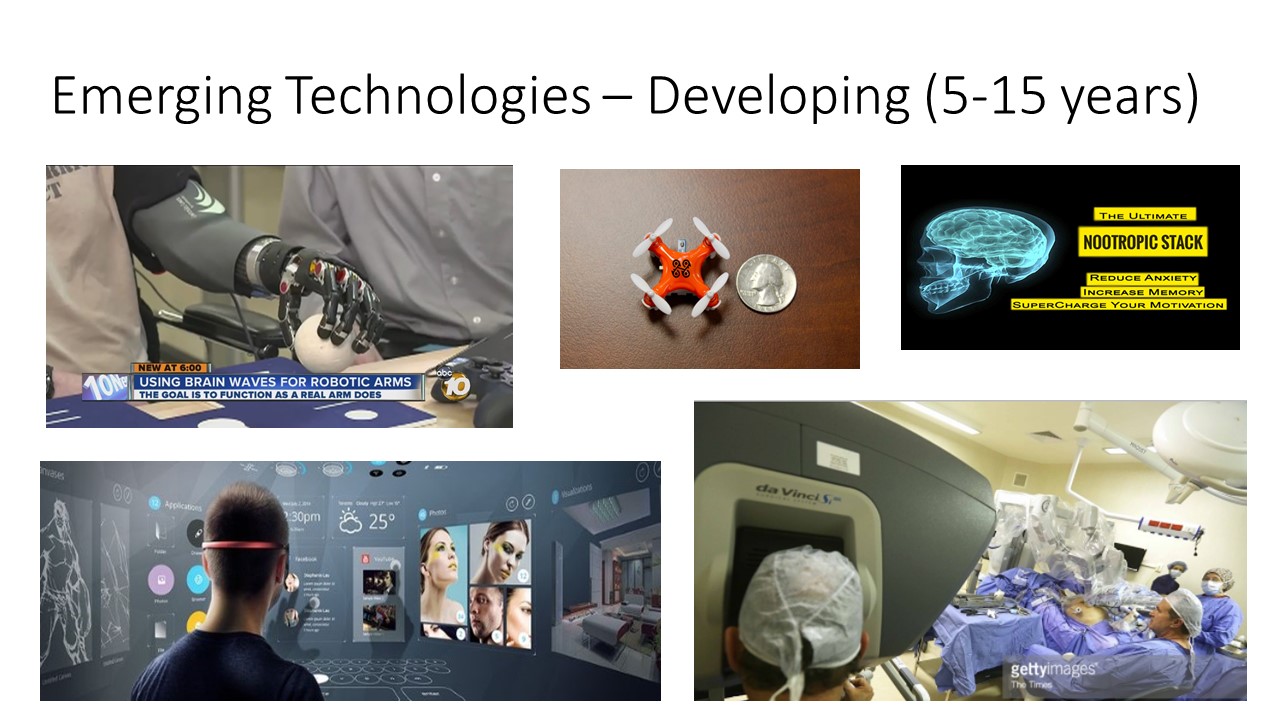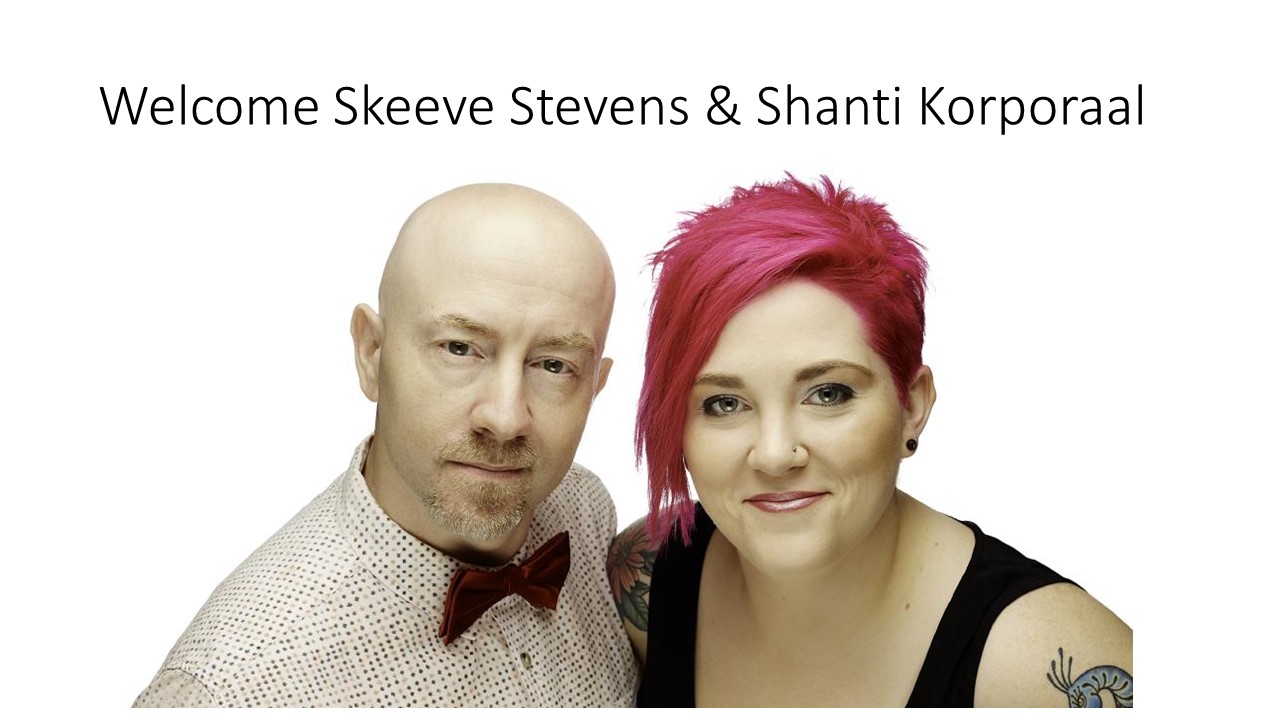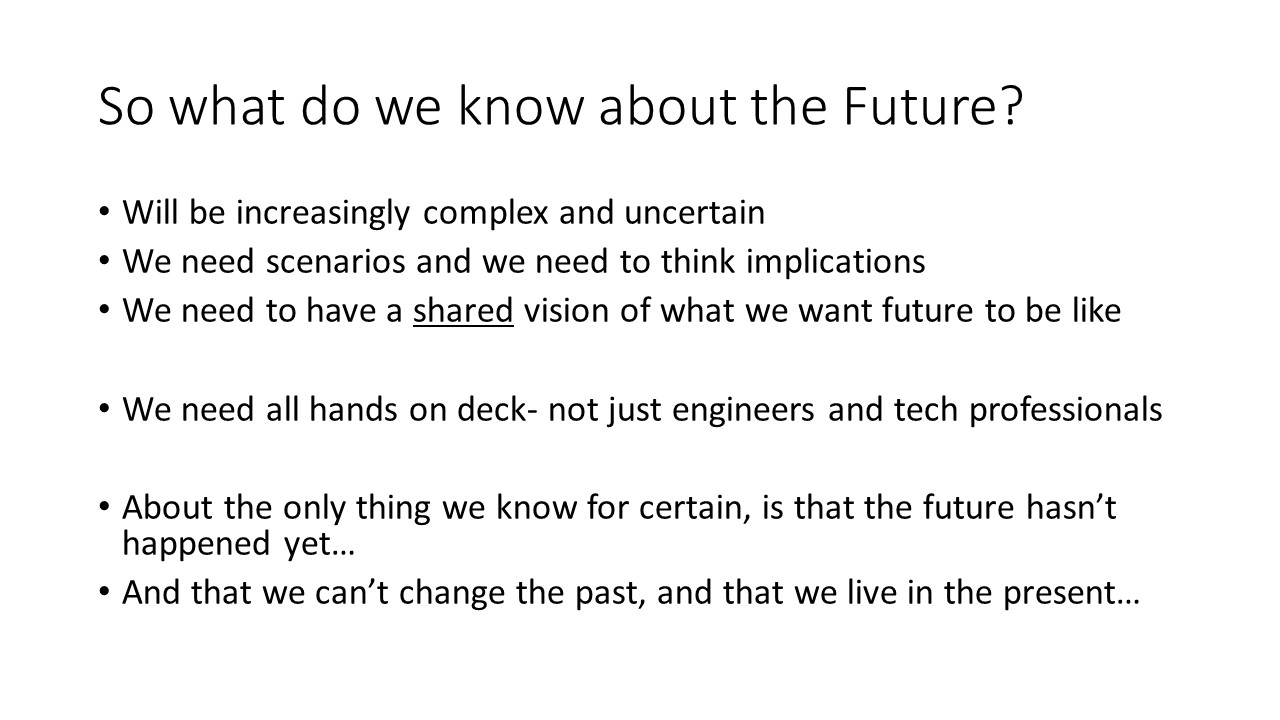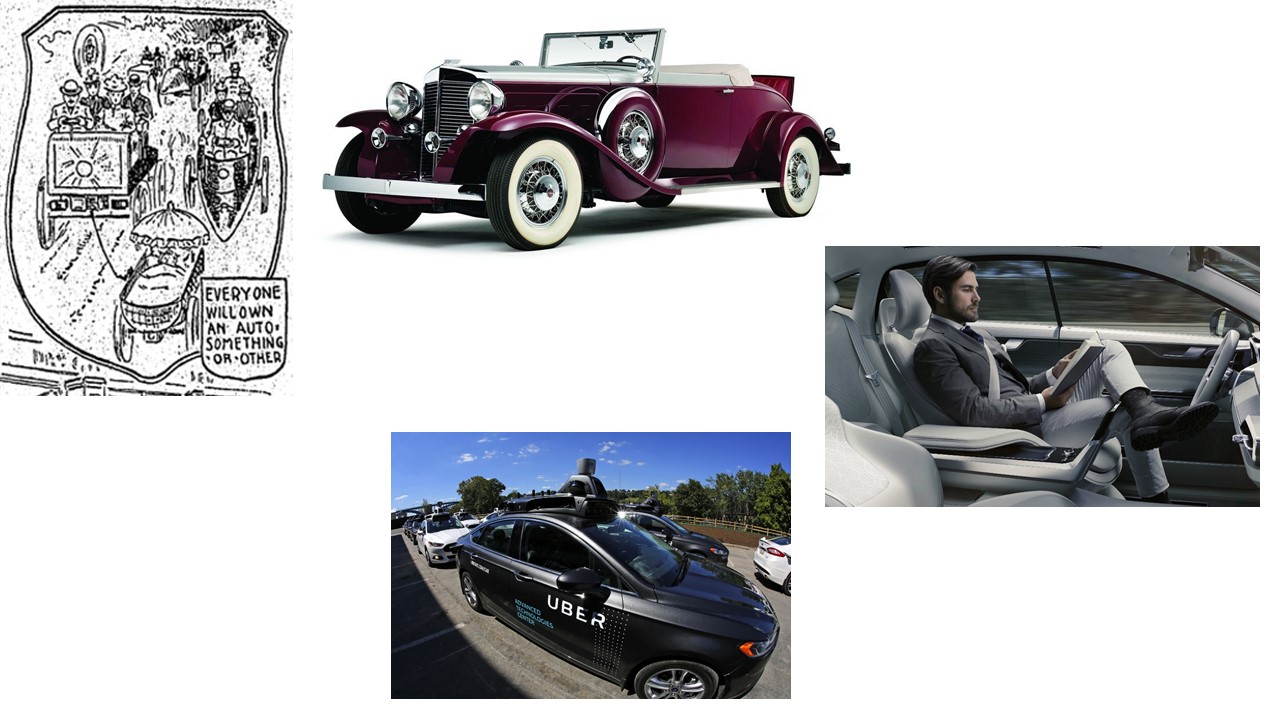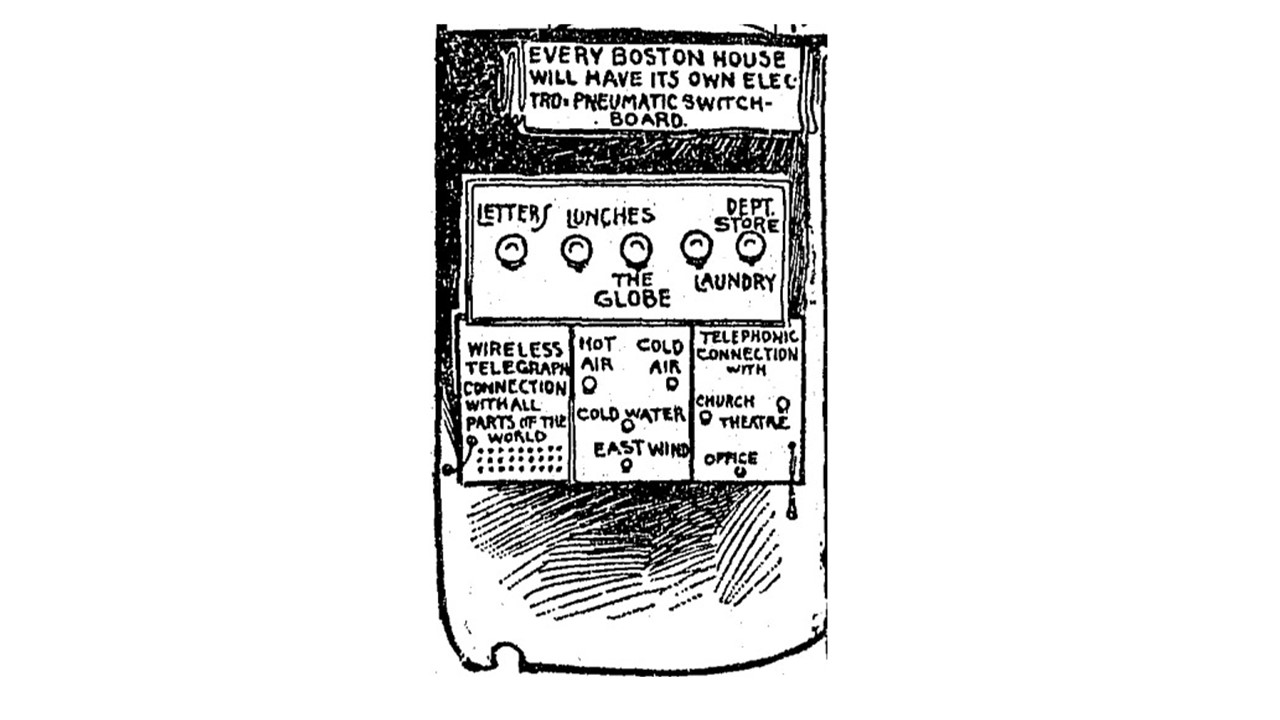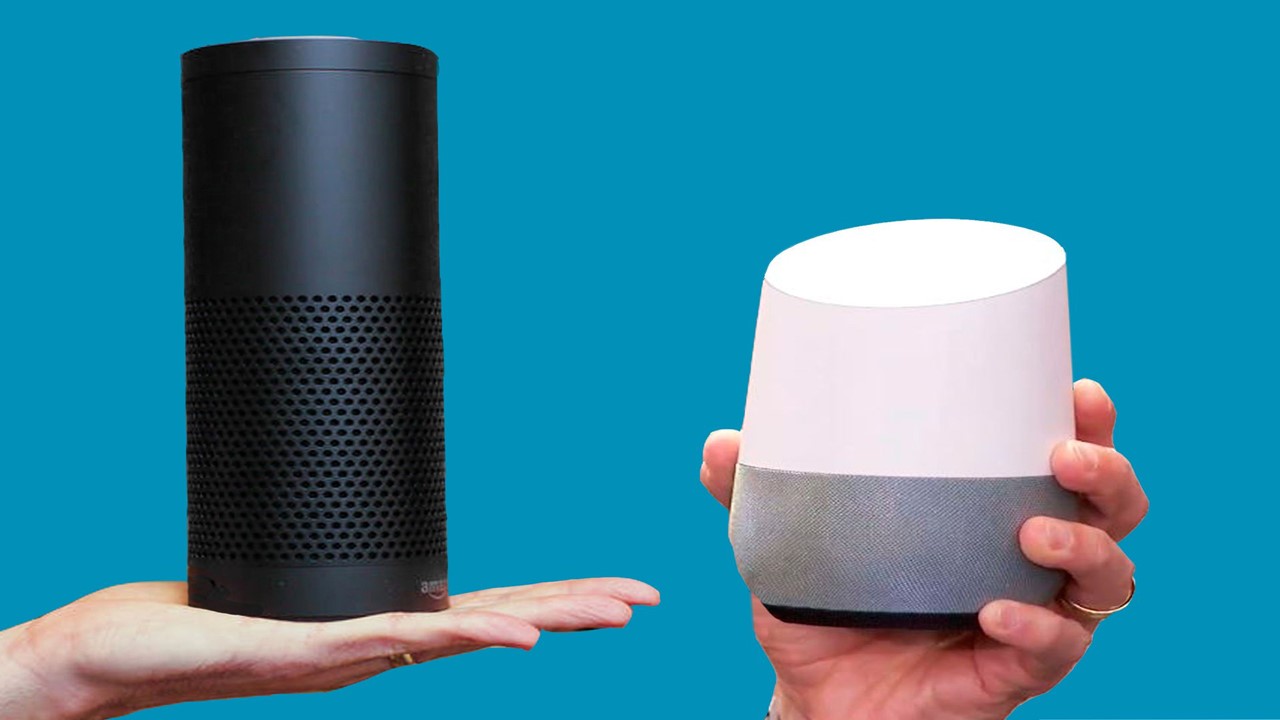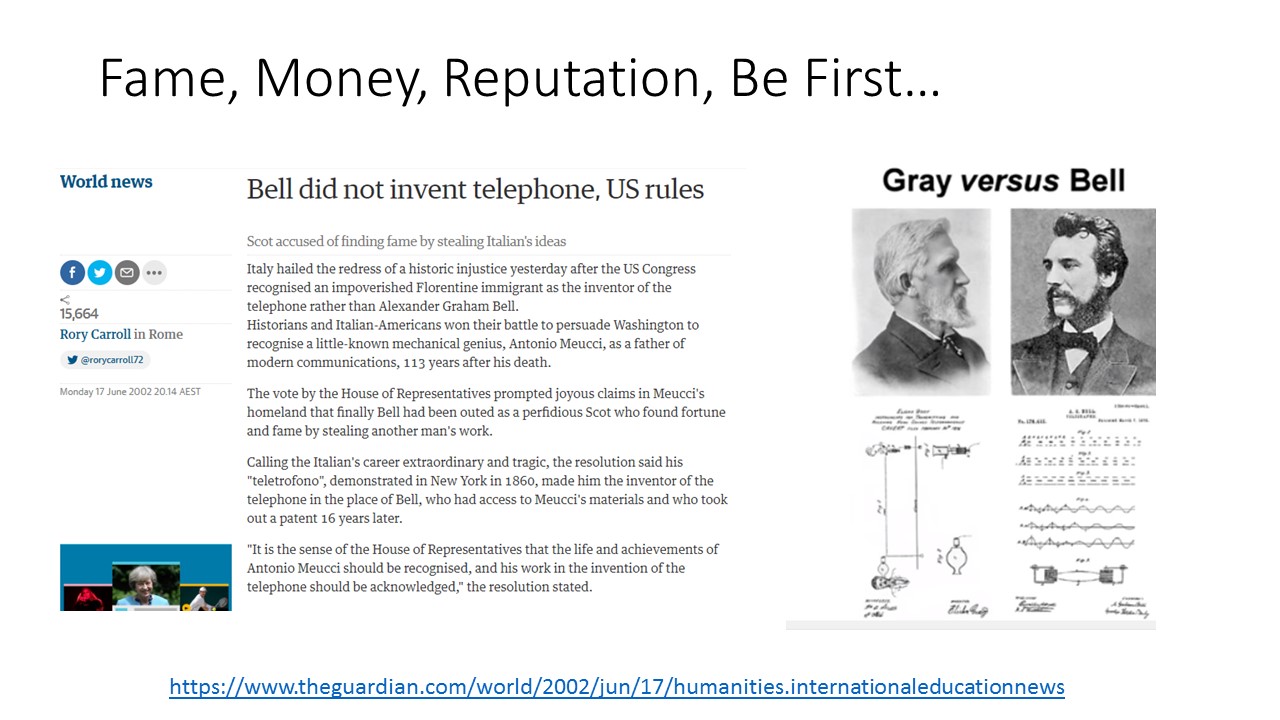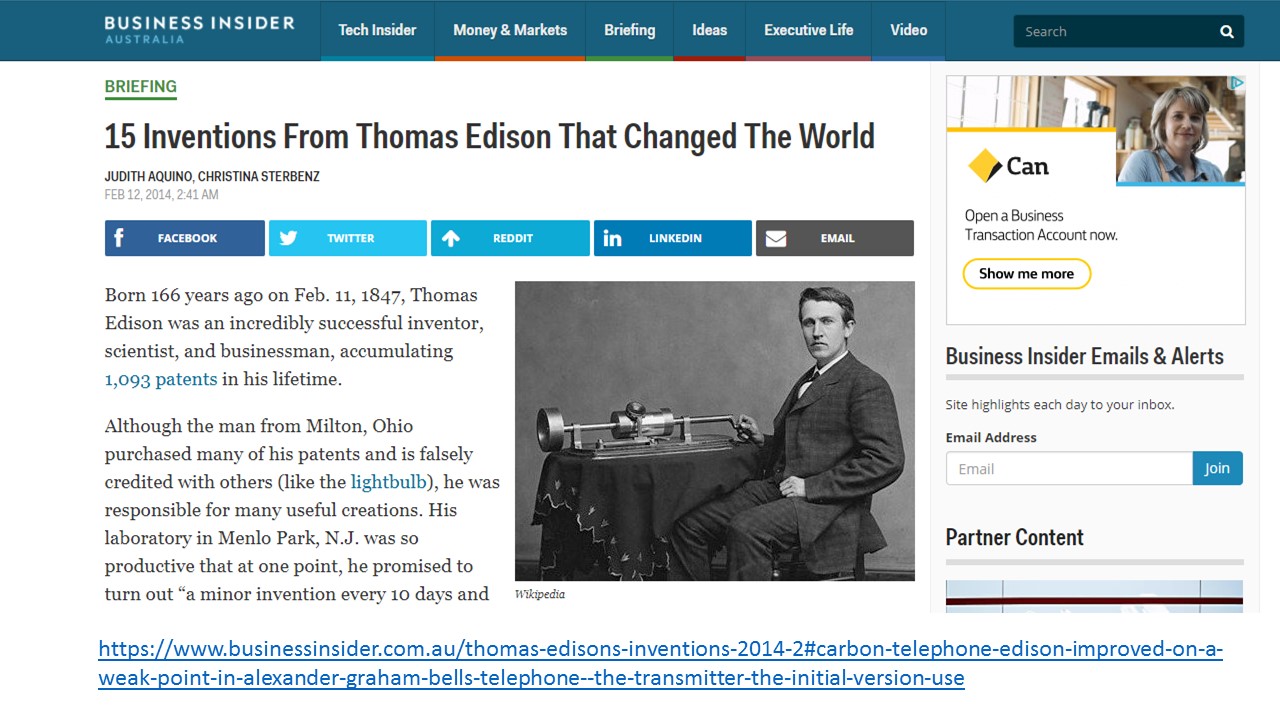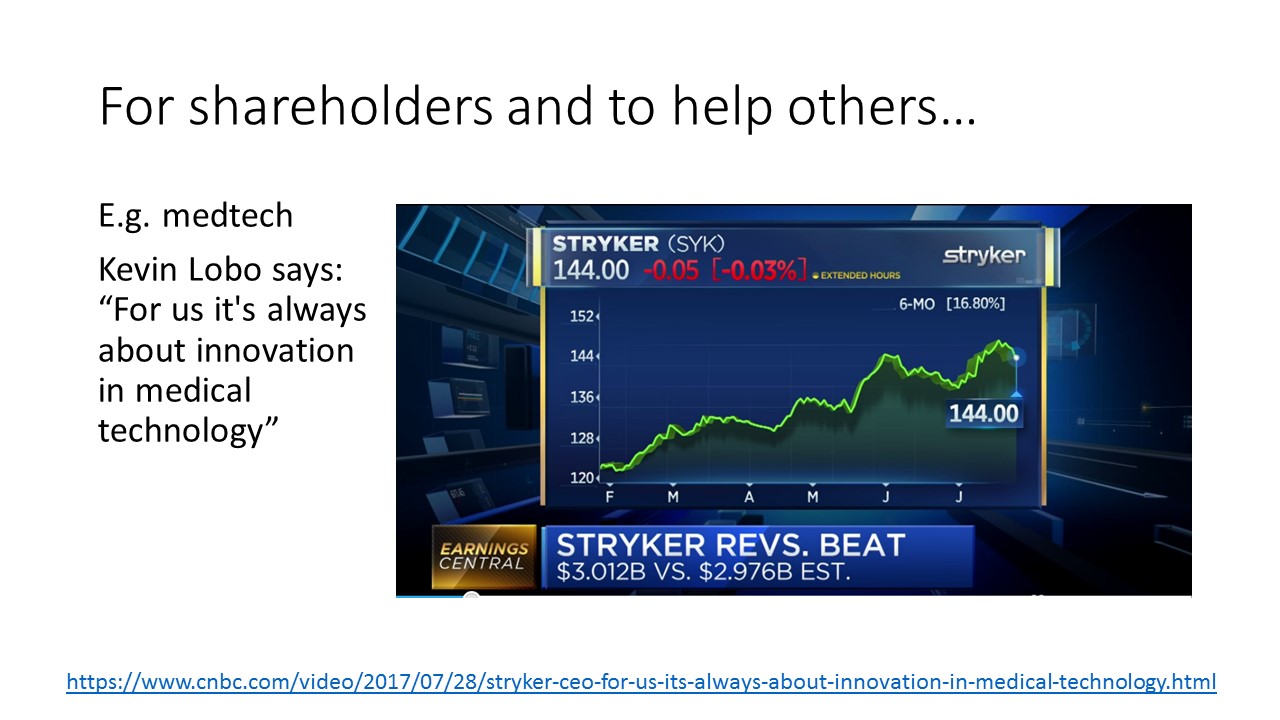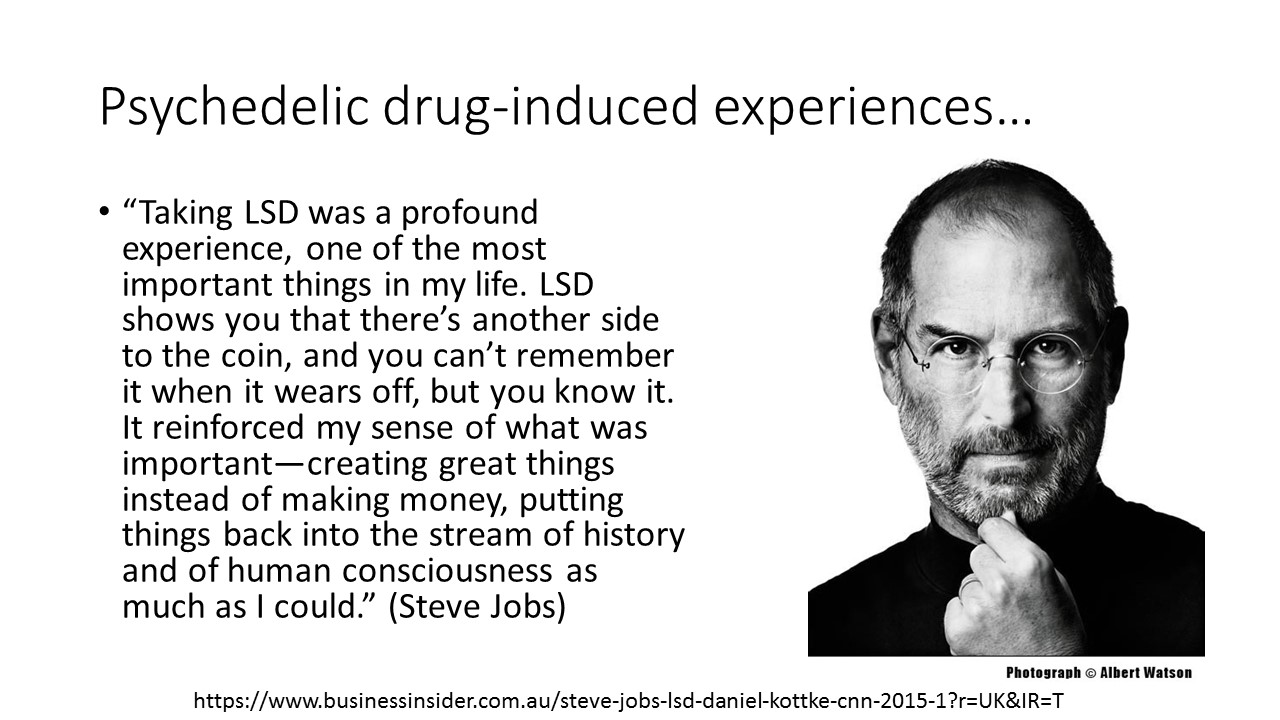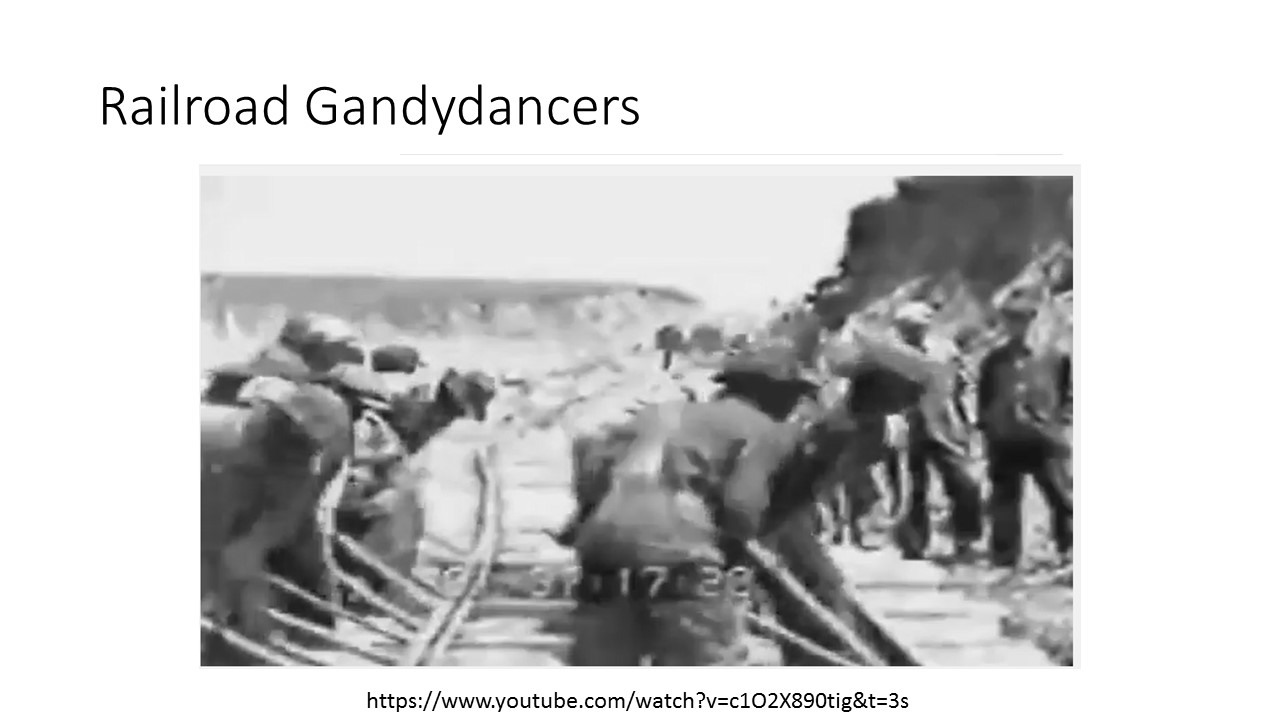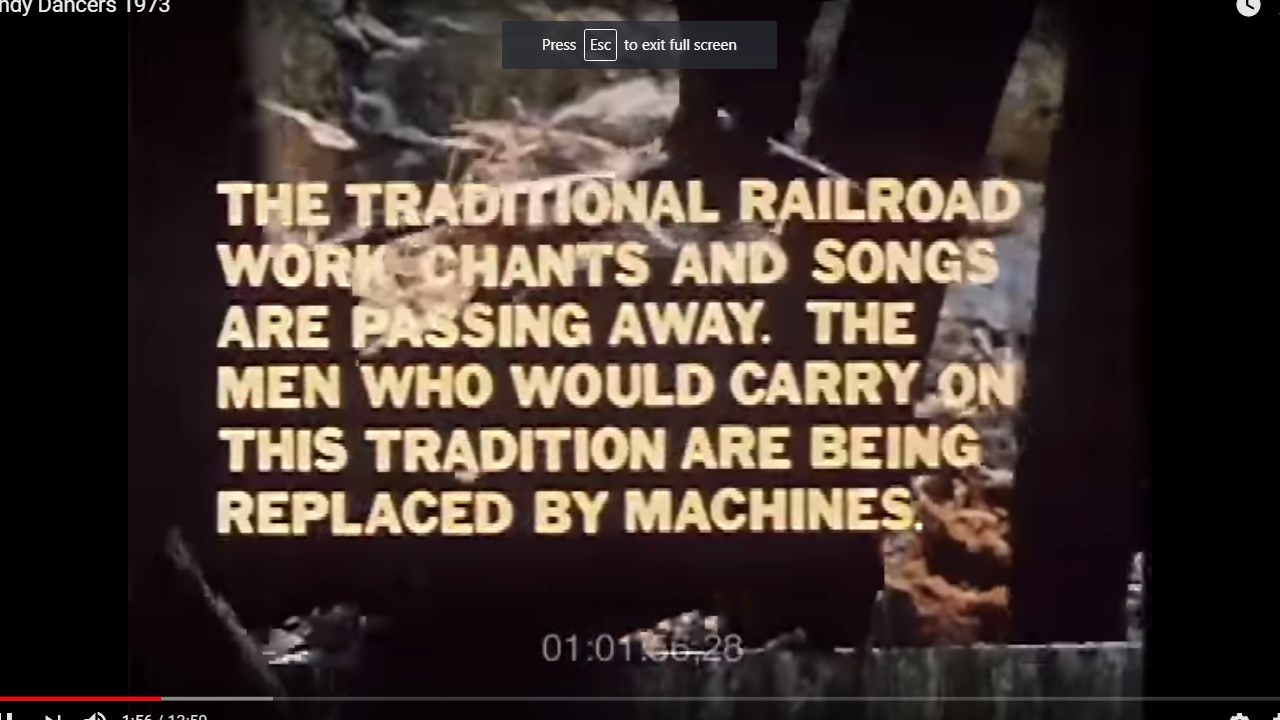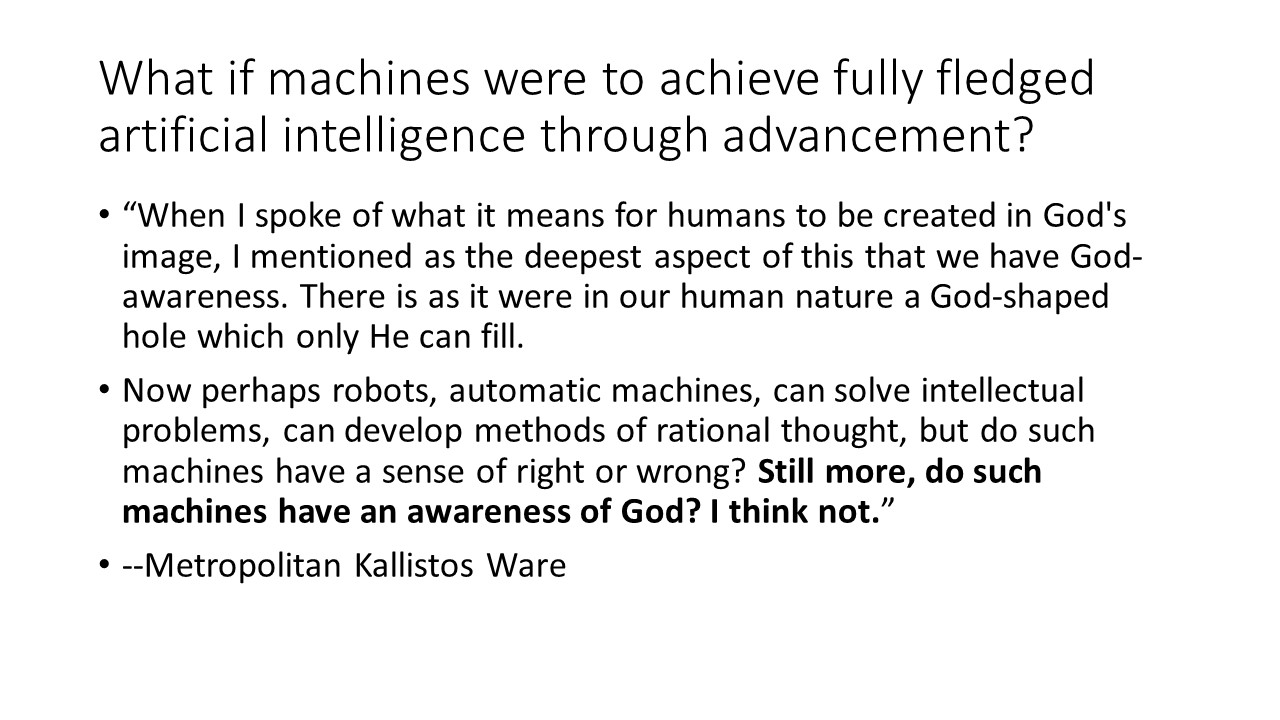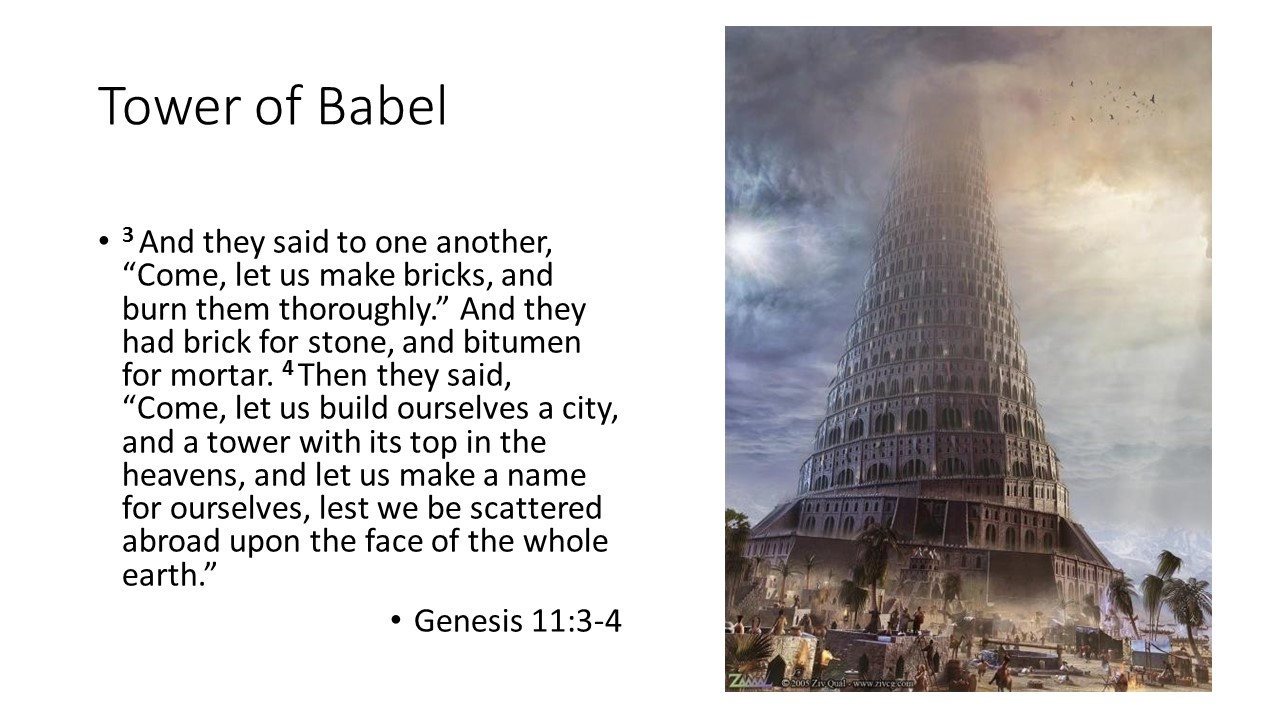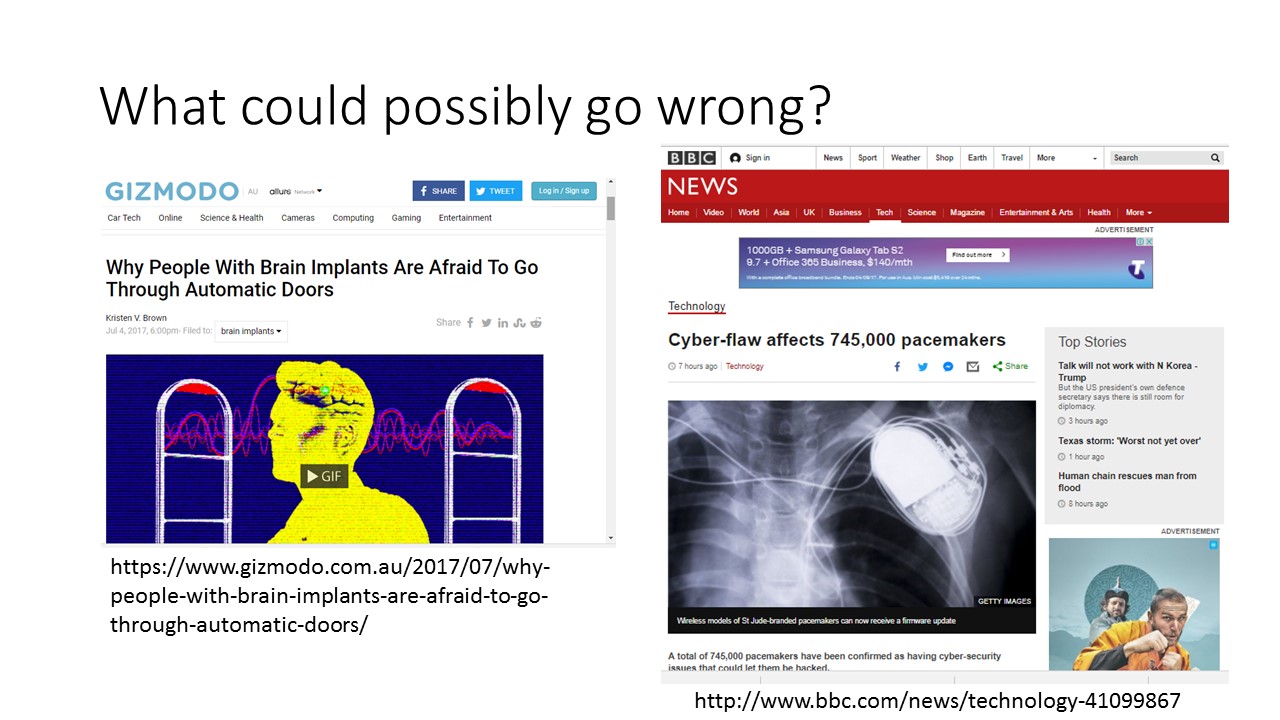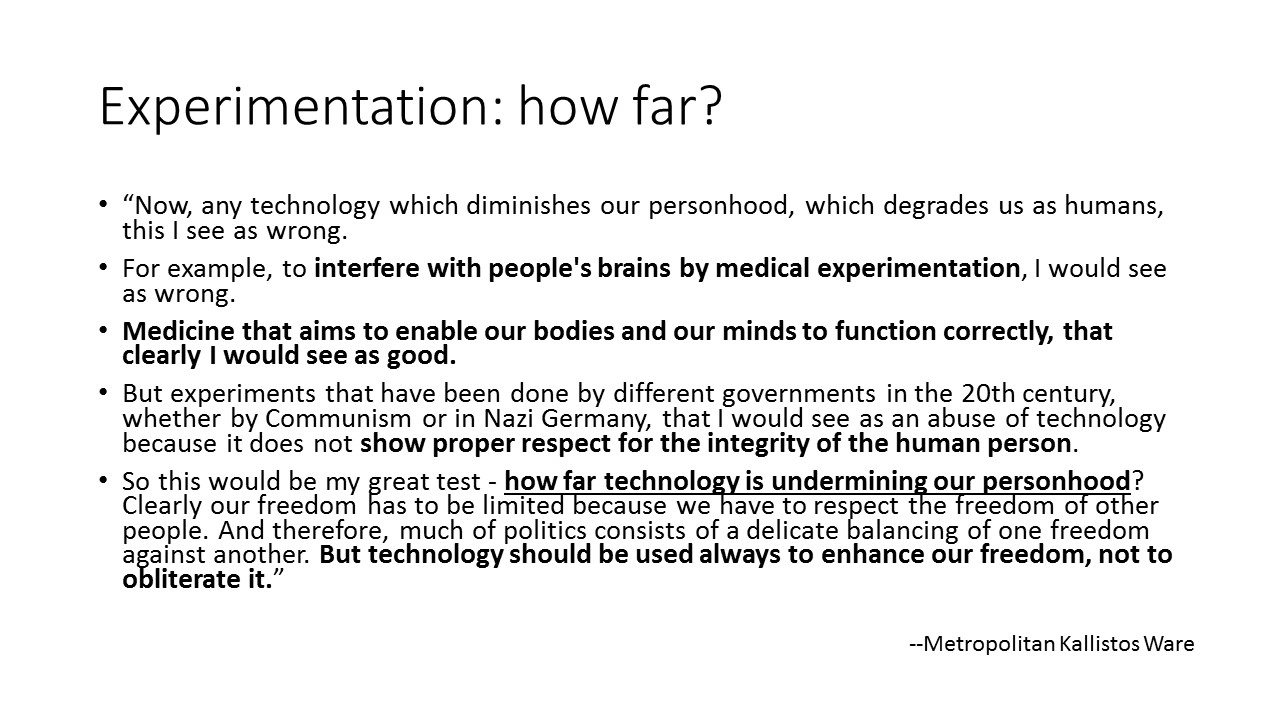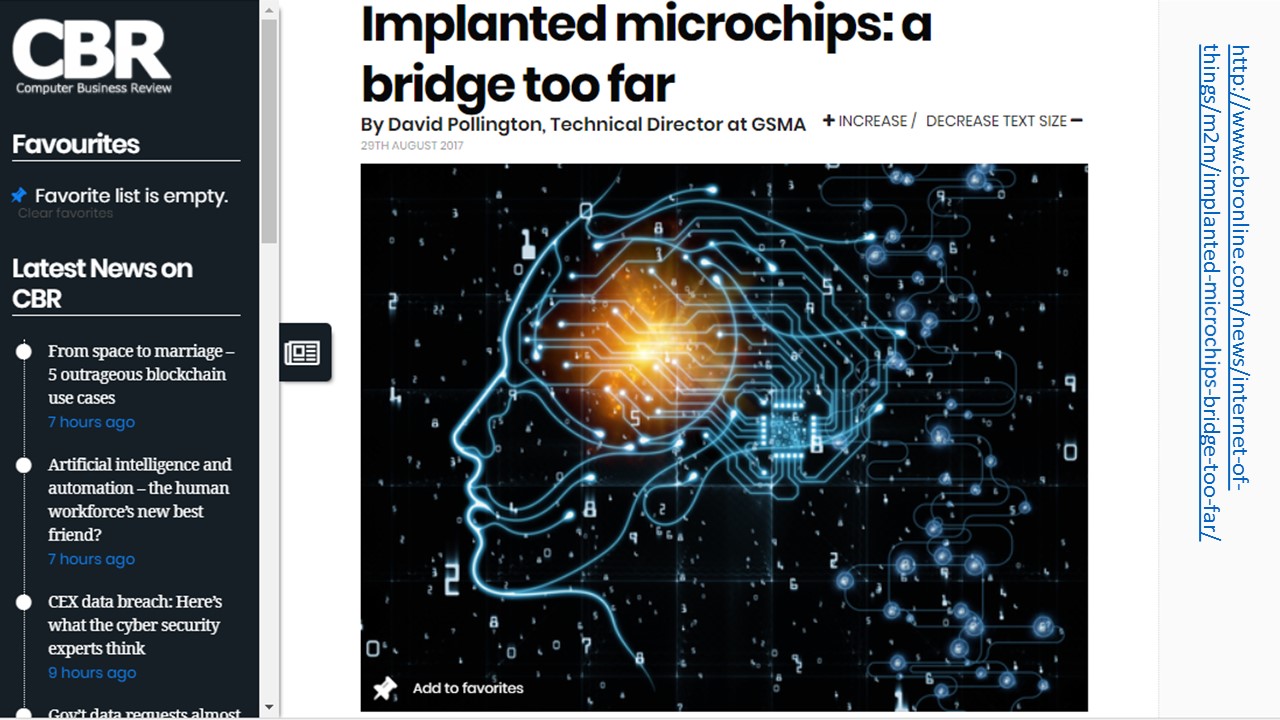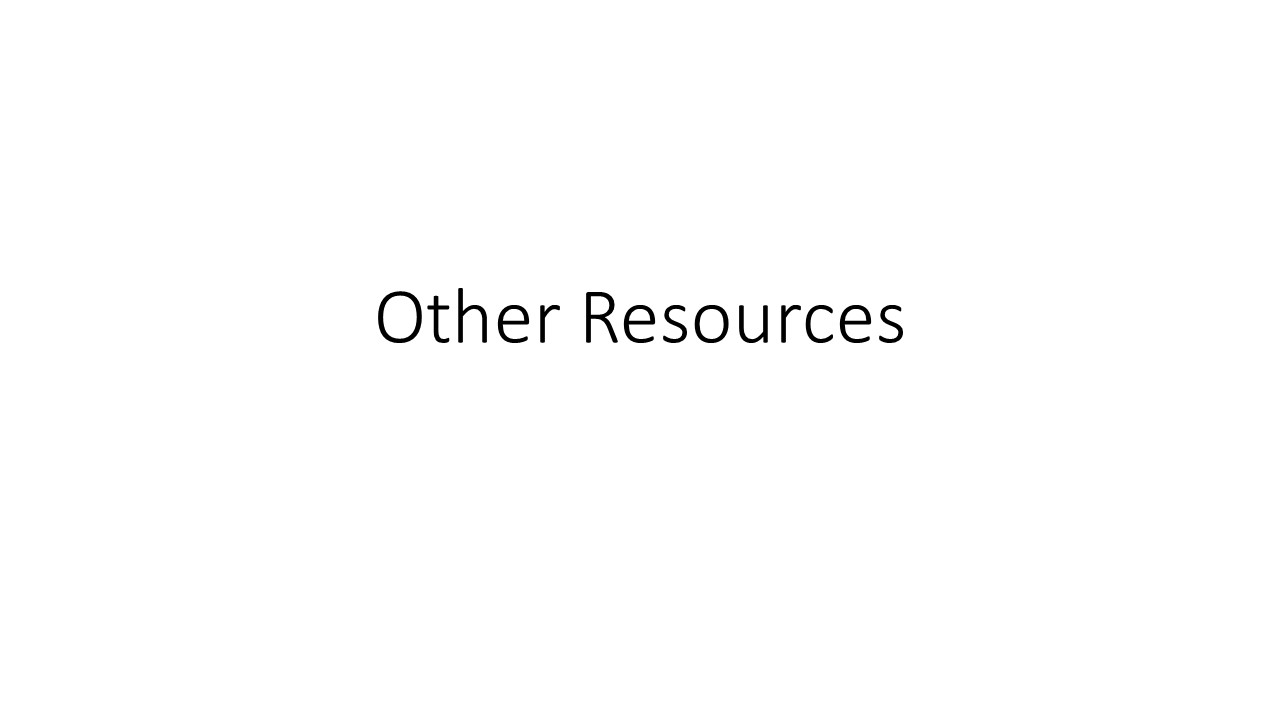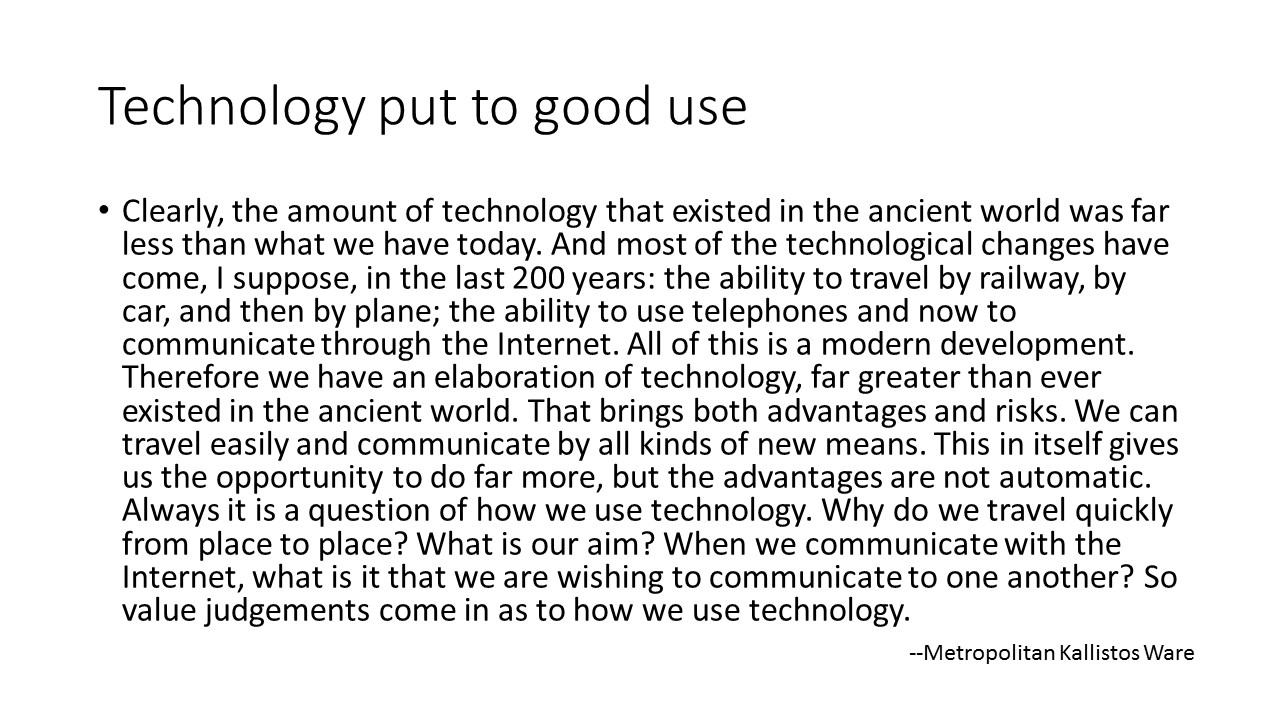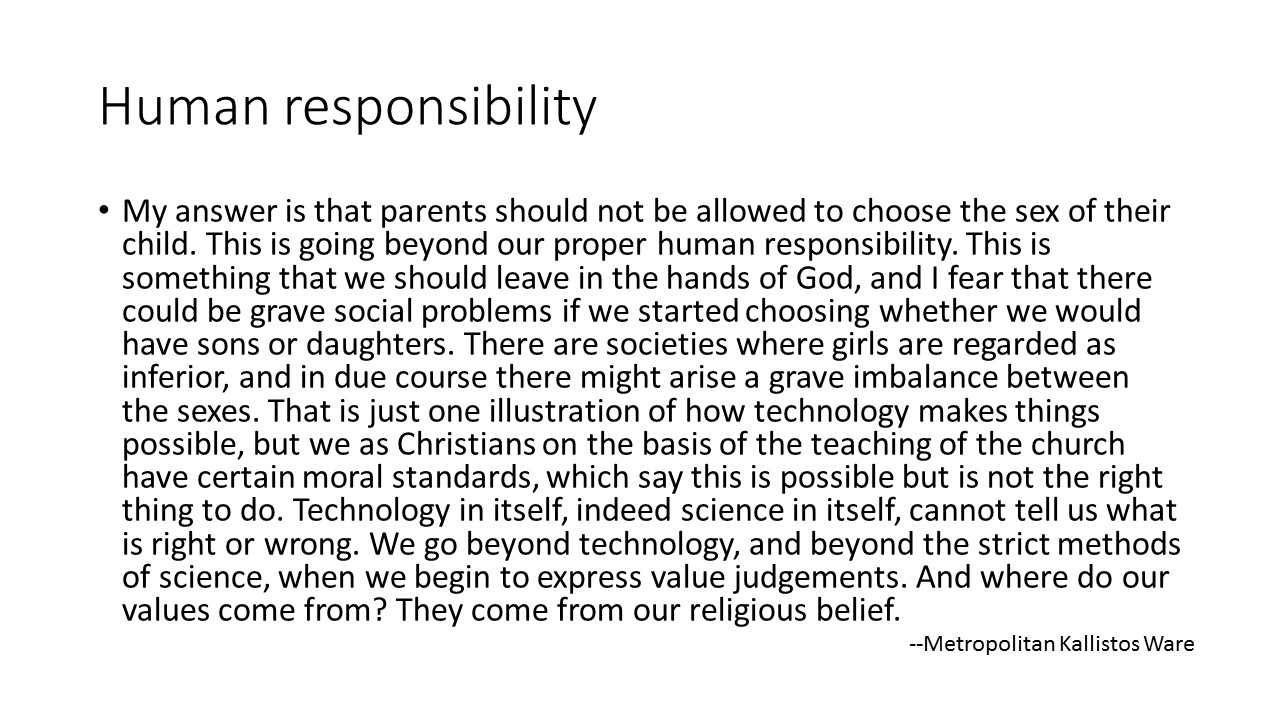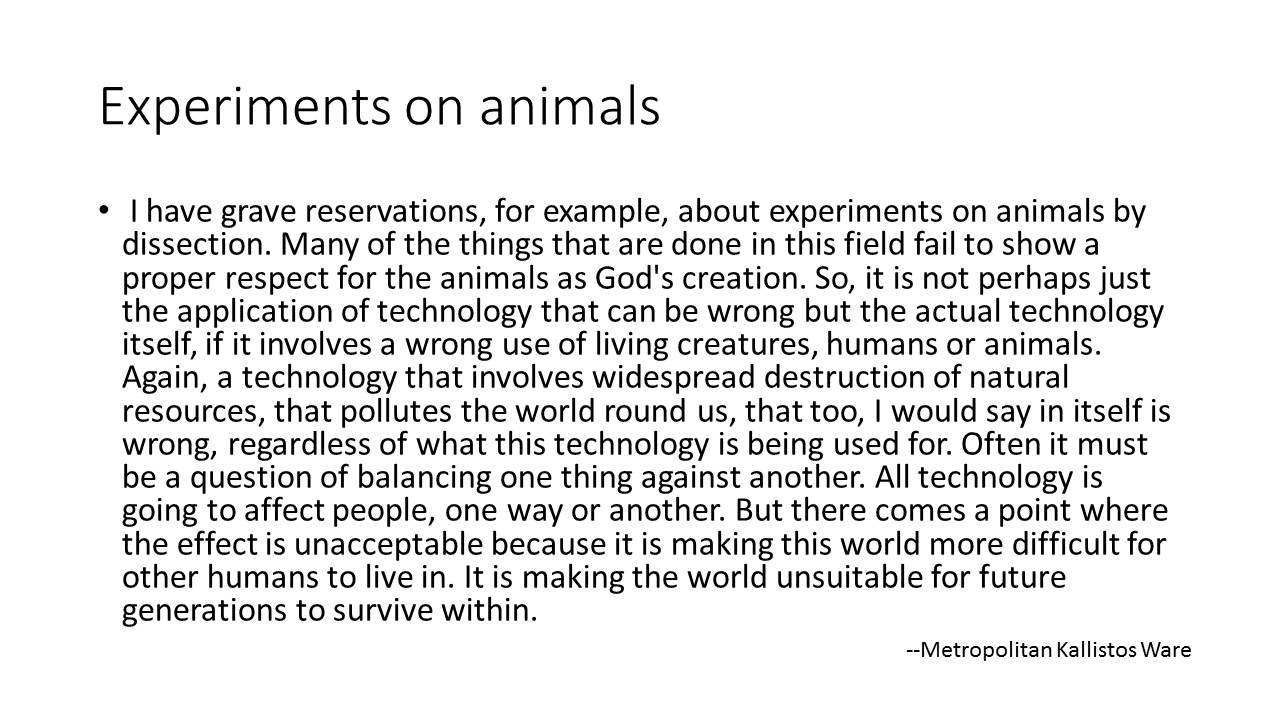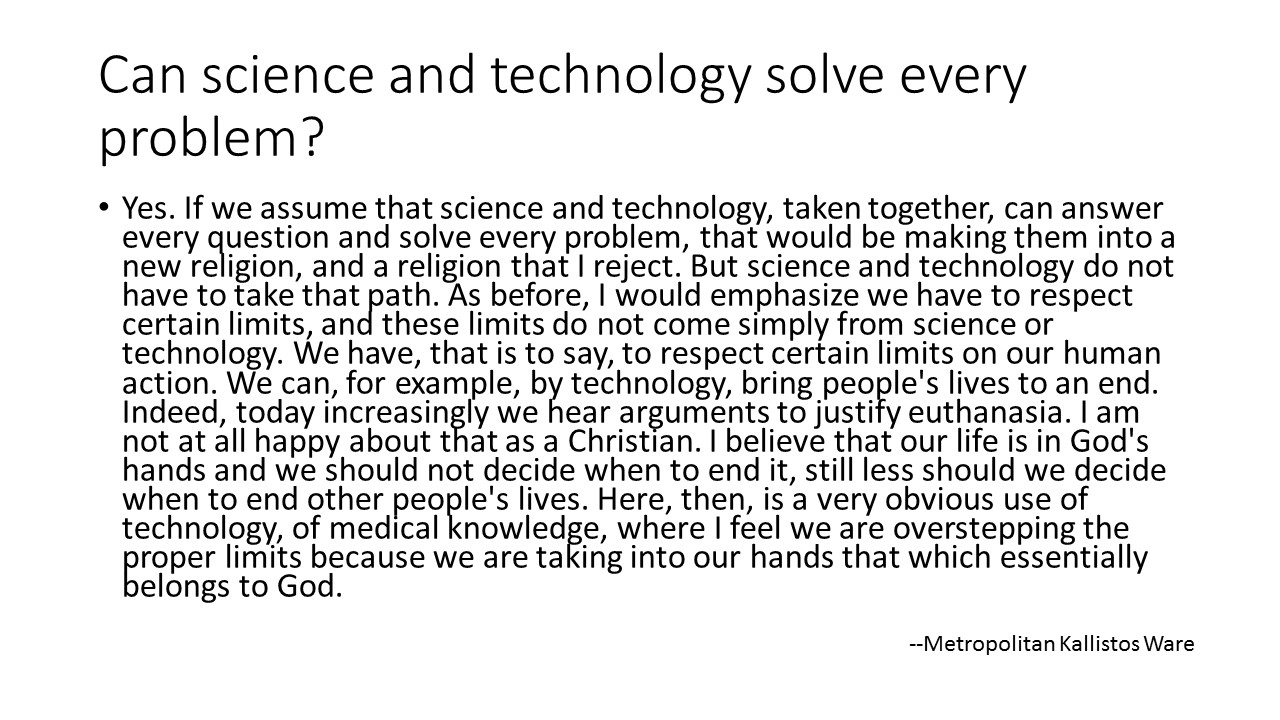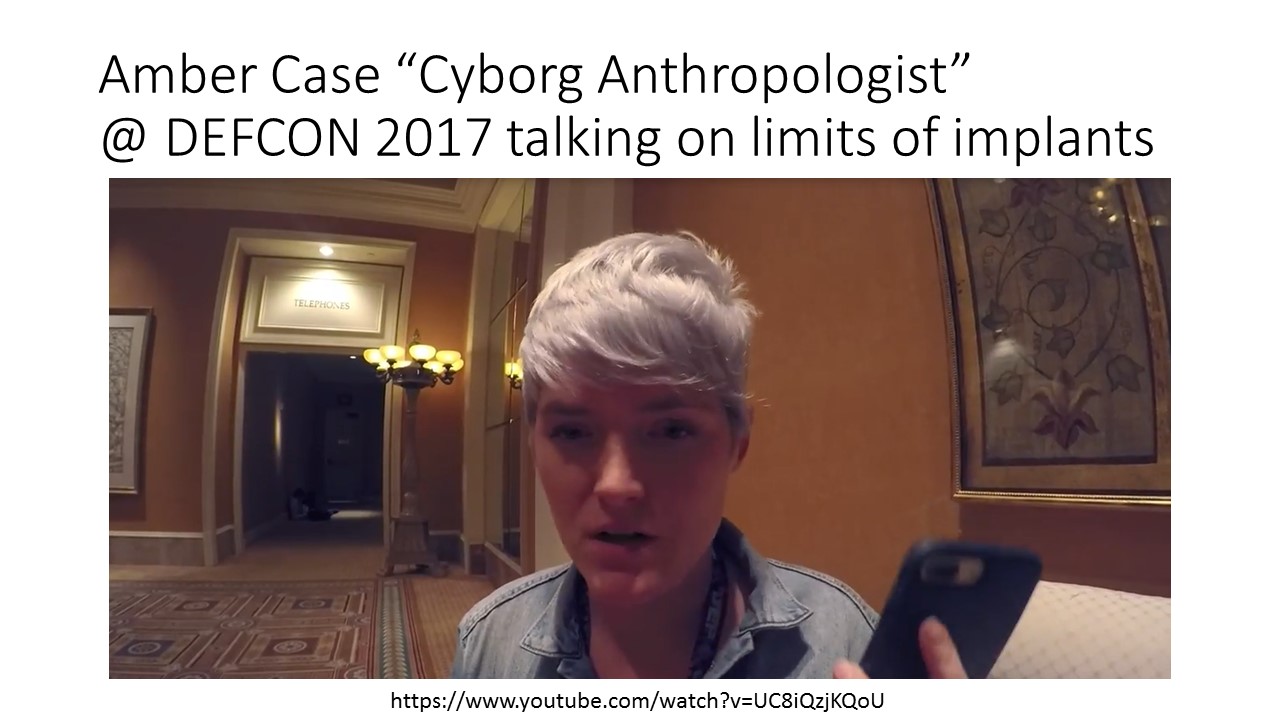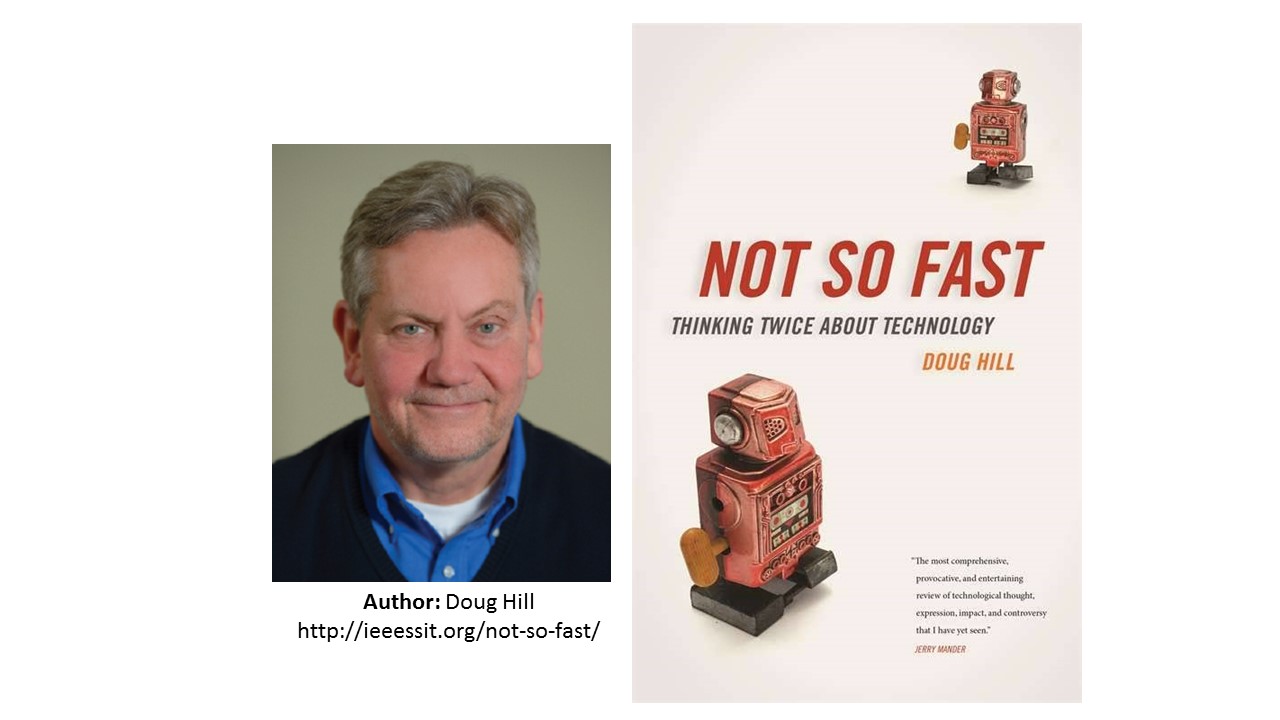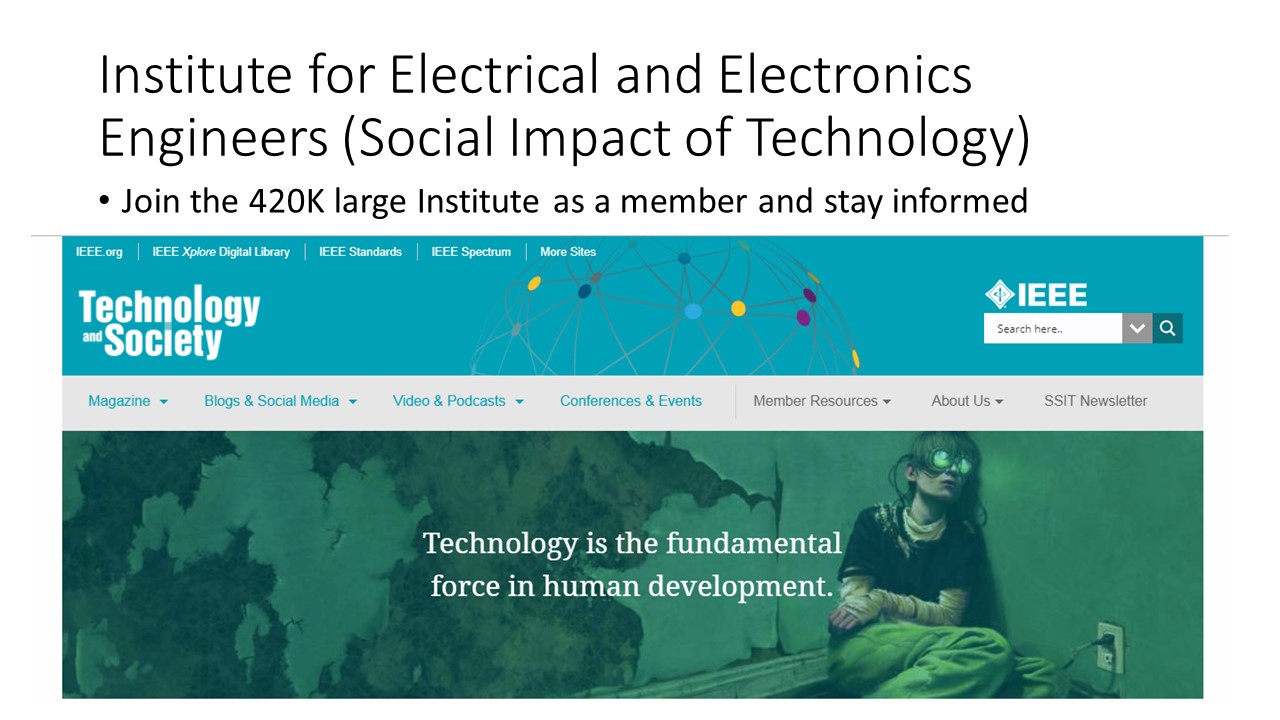 Do You Ever Think About the Future?
The following video clips might help you reflect on why and how we innovate. Please do click on the links and while watching think about what you like about the key message(s) and what you don't like about them, and why that is the case.
MedTech is a major business. Here is what Stryker's CEO, Kevin Lobo, has to say about innovation: "For us it's always about innovation in medical technology". More here
Kevin Lobo is not at all quiet about the giant profits of Stryker and the considerable gains in their share price over the last 18 months. Stryker's story perhaps is made easy given the importance of helping others with better hip and knee implants, and also cutting edge robot operated techniques for surgeries.
Larry Page, Google's co-founder, on the other hand, describes how he thought of the original page rank algorithm in a dream. For days later he applied the concepts he had seen in the dream and came out with what was to be the potential to interlink the web and to cache things on servers, and then desktops to give people access to information. Do you dream about innovations? Do you document what you dream? Is this a possible route for innovators? What does it mean?
It is no secret that some in the tech sector are doing "drugs". Whether it is mind-altering LSD (psychedelics) or the latest "smart drugs" (e.g. nootropics). I personally do not condone the use of recreational drugs for employment purposes or for mind-altering experiences. But if we are creating some innovations while we are under the influence of psychedelics for instance, then we are in for a rough ride in the future. Why do people feel they need to do this to create NEW things? Shouldn't we be looking around at our environment, at people, and be reflecting on "need"? Isn't this one of the problems with new high-tech innovations? Steve Jobs did not hide the fact that he took drugs BEFORE Apple, but there are now huge pressures in organisations to be available for 24 hour time zones, forcing employees to sleep less and to work round the clock. Instantaneous communications exacerbates workplaces and so do the increase in communications vectors, including, email, SMS, social media and more. Trying to keep awake for longer and longer periods of time does not mean you are an effective employee. There are medical and health-related problems with not getting enough sleep.
"Taking LSD was a profound experience, one of the most important things in my life. LSD shows you that there's another side to the coin, and you can't remember it when it wears off, but you know it. It reinforced my sense of what was important—creating great things instead of making money, putting things back into the stream of history and of human consciousness as much as I could." Steve Jobs
The truth about innovation is that we are all makers. Every single one of us. We have the creative genius within us. And why? Simply, because we were created.
Whether you believe in evolution or you have faith in a God (or a Creator), the fact is we are here. For anyone who has been engaged in the process of bringing a human being into the world, the birth experience is one of the most incredible experiences to ever be involved in. There's nothing like the smell of a new born baby coming into a home. Nothing.
Example New Complex Innovations
I marvel at what humans can create. As a young child I remember watching my father make tables and chairs from blocks of wood he had found at the local tip. He would also often experiment with getting things to work that had broken down (even if they were electricals and he had no electrical background). And dad would never really throw anything away unless it had reached its physical lifetime. He loved repairing our broken toys and we loved the fact that we had them forever and they would work just as if they were brand new. I can easily see how young people interested in STEM could be mesmerised by new innovations. They are not straightforward like making tables and chairs. And they can be remote controlled, turned off and on, etc. But I do wonder if they will remote control us one day.
The following examples have a major "wow" factor. Not many in STEM would disagree with the novelty of the following innovations.
In 2014 I had the good fortune to visit Boston Dynamics after being at the IEEE Norbert Wiener conference to deliver a paper on microchip implants. Dr Katherine Albrecht decided to open the front door and walk in, and I followed with Tiffany Daschke. Katherine was recording some media for IEEESSIT at Norbert Wiener, and Tiffany decided to take as many pictures as possible! Meanwhile, I did all the talking. Without an appointment, we waited for the Communications Officer to greet us. I asked her whether the company had considered all sorts of issues, including social implications of their creations, cybersecurity risks, autonomy of robots etc. Dumbfounded, she replied, that all of these things were interesting and she would be happy to follow up if I sent in formal communications. I did follow up with an email, but there was never ever any reply.
Unbelievable to Katherine, Tiffany and myself was the fact that as you opened the front door, LS3, big dog, and little dog, and all seven of their much photographed innovations at the time, stood guard in the foyer. They were not "on" but I did wonder what kind of "on-off" switch they had regardless.
Beauty, as they say, is in the eye of the beholder. But I am not really sure where we think we are headed when we are anthropomorphising robots like this one (above). All glory to the good Professor who has created this bot, but that is all it is, a robot in disguise as a human. Much research is still needed around the social implications of such things. This clip must be watched to the end. We see how complex these complex systems are. The programmer not far. Microphones hidden in pot plants etc. And we are talking sophisticated AI? Well software-wise yes, but hardware-wise? I am not so sure. Driverless cars vs this robot gal? So for now the latter "really don't work" as the media sells us that they do, but it won't be long before they will work, and they will autonomously walk about with dynamic responses. What then? Compare with the following clip... robots for love (above), or robots to guard and (below) or at least play the enforcer?
Regina Dugan, now at Facebook (former DARPA head and GoogleX), has had much to say about the process of innovation. See her TED talk here.
"You should be nice to nerds. In fact, I'd go so far as to say, if you don't already have a nerd in your life, you should get one. I'm just saying. Scientists and engineers change the world. I'd like to tell you about a magical place called DARPA where scientists and engineers defy the impossible and refuse to fear failure. Now these two ideas are connected more than you may realize, because when you remove the fear of failure, impossible things suddenly become possible."
I am not sure I really agree with these comments... I don't personally fear failure. But I do fear the fact that people are not doing adequate:
participatory design
co-creation
feasibility studies
impact assessments
scenario planning
testing
We should not create and innovate in a vacuum. Yes DARPA research outcomes have implications for the whole world through. When this mantra is spoken of: "don't fear failure", I simply respond: "agreed, but we should fear innovations that have no functional basis in our society or will cause harm to other human beings to animals or our ecological environment". It is well-known that most DARPA inventions have been spun off and commercialised widely.
What can we Learn from the Past?
It is really important to see footage from over one hundred years ago, given it is now available for us to watch. It is a sense of place. It is a sense of where we have come from. Take a second to go from the high-tech complex world we live in, to a world of about 110 years ago. This is what life was like. But at that time we were busy "infrastructure building". Our builds today are existential. They have psychological impacts and metaphysical implications. I am not being nostalgic nor narrow-sighted. I understand that many of these men were exploited and used for "manual labour" for the common good.
But I want you to watch the following footage (no sound), of men toiling to build railroads across our great lands. The speed is important to watch, the commitment, the sweat, the labour. It seems like something out of a movie, but watch for the train coming through. It is a forewarning that change is ever-present and it can happen very very quickly. It is also "testing" on the fly. No one is discounting the importance of change. We cannot stand still, ever, nor should we. We cannot stop toiling because as has been proven, being idle can increase states of depression, anxiety, and lessen our self-worth. My point is to step back for a moment...
Compare how hard you are working in your office, slaving behind a screen...
What are you building?
Why?
What will be the social implications?
Have you ever reflected about this? Or you don't have time in your day to do so?
Now watch this classic film (with sound) of the Railroad Gandydancers. This song is so incredible, and makes so much sense. African American men, and men who were immigrants and from minority groups whose labours were not recognised as they should have been, working tirelessly on the railroads to help move freight from one part of the country to another. There is something about this "song" that makes it important to reflect on the "togetherness" of their "creating" the railroads. The teams were working in unison toward the fulfillment of clear goals. It came from somewhere deep within them. Almost a spiritual thing, a chant of some type.
How often do you work so closely with your co-workers today?
What is your office song about?
Working together, closely, towards the building of new constructions, had a communal feel about it. People did things for each other. Today, many of us meet for short periods of time, discuss what "part of the problem" we will solve, and then spend many many hours fulfilling these aims. Highly specialised work forces are not bad, but there is less and less people interaction in most workplaces these days. Being with others is seen as "socialising", while being behind a "screen" is considered "working". And yet the best ideas come when people work together. And these so often happen to be the most useful ideas too!
Now contrast the above image with this one I happened to come across today while writing this blogpost by @TheodoraSutton.
The thing is... most trains don't wanna stop these days and likely if we have significant questions to ask about x or y that might slow down the train timetable, then especially then, very few would stop at our station! Again, analogising of the "Express Train" with limited stops, if any, and what that might mean for the process of innovation.
What Can We Learn from the Tower of Babel Story in the Old Testament?
Watch the following clip. A depiction of the story of the Tower of Babel in Genesis 11. The exact verse reads as follows:
The Tower of Babel
11 Now the whole earth had one language and few words. 2 And as men migrated from the east, they found a plain in the land of Shinar and settled there. 3 And they said to one another, "Come, let us make bricks, and burn them thoroughly." And they had brick for stone, and bitumen for mortar. 4 Then they said, "Come, let us build ourselves a city, and a tower with its top in the heavens, and let us make a name for ourselves, lest we be scattered abroad upon the face of the whole earth." 5 And the Lord came down to see the city and the tower, which the sons of men had built. 6 And the Lord said, "Behold, they are one people, and they have all one language; and this is only the beginning of what they will do; and nothing that they propose to do will now be impossible for them. 7 Come, let us go down, and there confuse their language, that they may not understand one another's speech." 8 So the Lord scattered them abroad from there over the face of all the earth, and they left off building the city. 9 Therefore its name was called Babel, because there the Lord confused[a] the language of all the earth; and from there the Lord scattered them abroad over the face of all the earth.
Of what significance does this story have today to innovators? Was it a real historical story? Yes. See compelling evidence in this documentary from the Smithsonian Institute.
In the words of Metropolitan Kallistos Ware, a former lecturer at Oxford University for 35 years, he reflects as follows:
"…underlying the story of Babel exactly is an overconfidence in our human powers. In the story of the Tower of Babel, the people think that they can build a tower that will reach from earth to heaven. By the power of engineering they think they can bridge the gap between the human and the divine. And this exactly would be attributing to technology, to our faculty for engineering, something that lies beyond technology and beyond engineering. Once you are moving from the realm of factual reality to the realm of heaven, then you are moving into a different realm where we no longer depend simply on our own powers of enquiry and our own ability to apply science. So exactly, the story of the Tower of Babel is a story of humans thinking they have unlimited power, and particularly an unlimited power to unite the earthly with the heavenly, whereas such unity can only come through a recognition of our dependence on God."
As engineers and innovators, we need to know our limits. Are there any limits to innovation? The answer is there are no limits so long as we do not cause harm to human beings or other living things like animals through experimentation. We have a responsibility to maintain our ecology, our environment as well. If our creations impact negatively on any of these aspects then herein lies our limit.
Should we be spending time considering "technological means" to "live forever"? Does this not diminish the "human person" in the words of Kallistos Ware? Have a look at this interview with cyborg anthropologist Amber Case:
When we asked Metropolitan Kallistos: "What if consciousness could ever be downloaded through concepts such as "brain in a vat"?" He replied:
"[Sigh]. I become deeply uneasy when such things are suggested, basically because it undermines the fullness of our personhood. Anything that degrades living persons into impersonal machines is surely to be rejected and opposed."
Personal beliefs, values do play a role in technology-related ethics. This is an important area of research. So are organisational codes of conduct when engineering new technologies. How do we come together using a "common language" to build new systems. There has never been a time more than the present where a variety of skillsets are needed to come together to create in a responsible way. The risks of NOT coming together to look at the social implications and social impacts are things like "extinction", and not just of plant and animal species, but possibly even human beings in the longer-term.
So I would agree with my good friend Doug Hill who recently published: "Not So Fast". Have a read of this, and then reflect on your fundamental values. Something John C. Havens has written a lot about too!
Biography: Katina Michael is a Professor in the Faculty of Engineering and Information Sciences at the University of Wollongong. She has worked in the field of Information and Communication Technology for over twenty years. In her industry role as a senior network and systems engineer for a global vendor she saw the IP revolution take place first hand, and contributed to major mobile telephony roll-outs across Asia. Her PhD was in automatic identification innovation, and she has been instrumental in developing the body of research around the social implications of "uberveillance", a term conceived by Dr MG Michael. Katina has been the IEEE Technology and Society Magazine editor in chief for the last six years, and more recently the senior editor of IEEE Consumer Electronics Magazine. She has been a board member of the Australian Privacy Foundation (APF) since 2008, and previously a member of the Consumers Federation of Australia (CFA).
Location: Innovation campus.
Length: 40 min talk followed by 20 mins Q&A followed by networking and drinks.
Audience: Mainly industry and academia from Illawarra.
_____
Brief: Ethics in Business, Artificial Intelligence and the role of technology in our lives.
Inspired by: Article by Grant Reynolds 'Are we becoming increasingly enslaved to technology and in the thrall of its power, without fully understanding the consequences?'Q: What is the importance of ethics and technology in business?
_____
Appreciate that Skeeve Stevens and Shanti Korporaal from FutureFaqtory in Sydney made it all the way to deliver a talk on new technologies. What was to be 10 minutes ended up at 30 minutes with lots of questions from the audience.
Personal communications/feedback:
1/9/17: Hi Katina. Thank you for your presentation this evening. It was, for me mind boggling, and the questions you asked both insightful and extremely important questions for all mankind. Will be interested to follow up with articles and references on your website. With great appreciation.