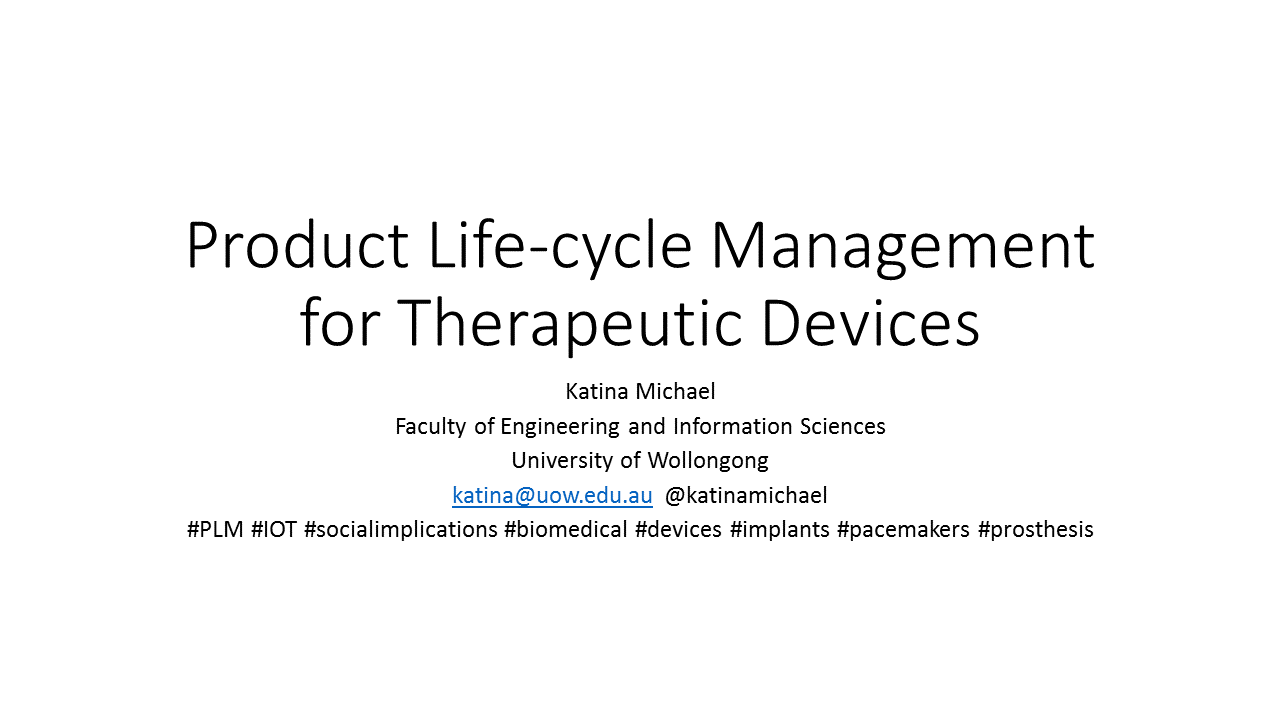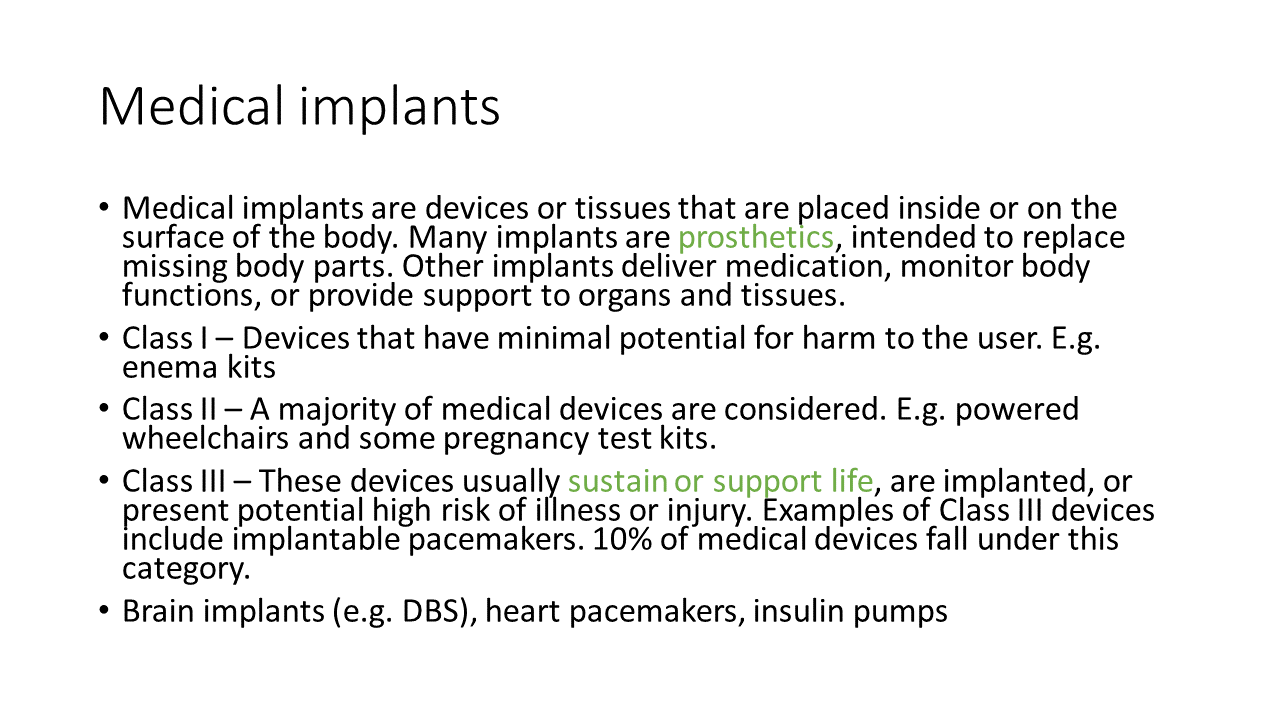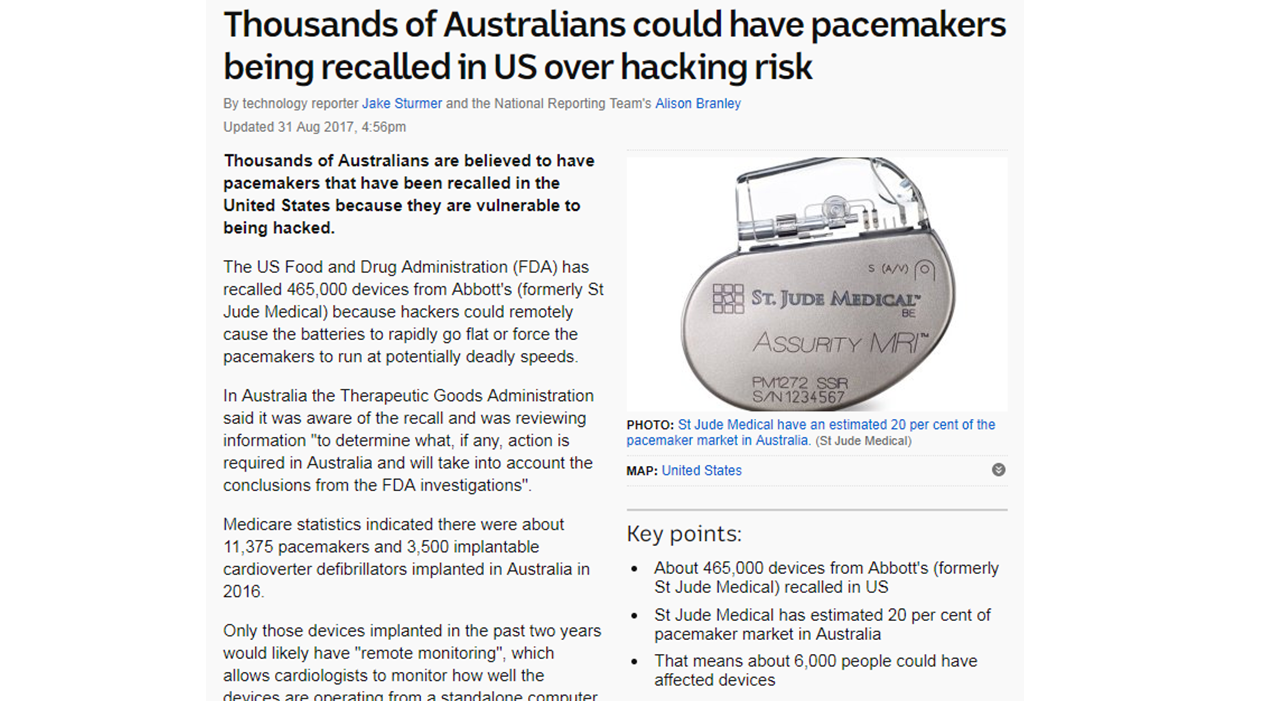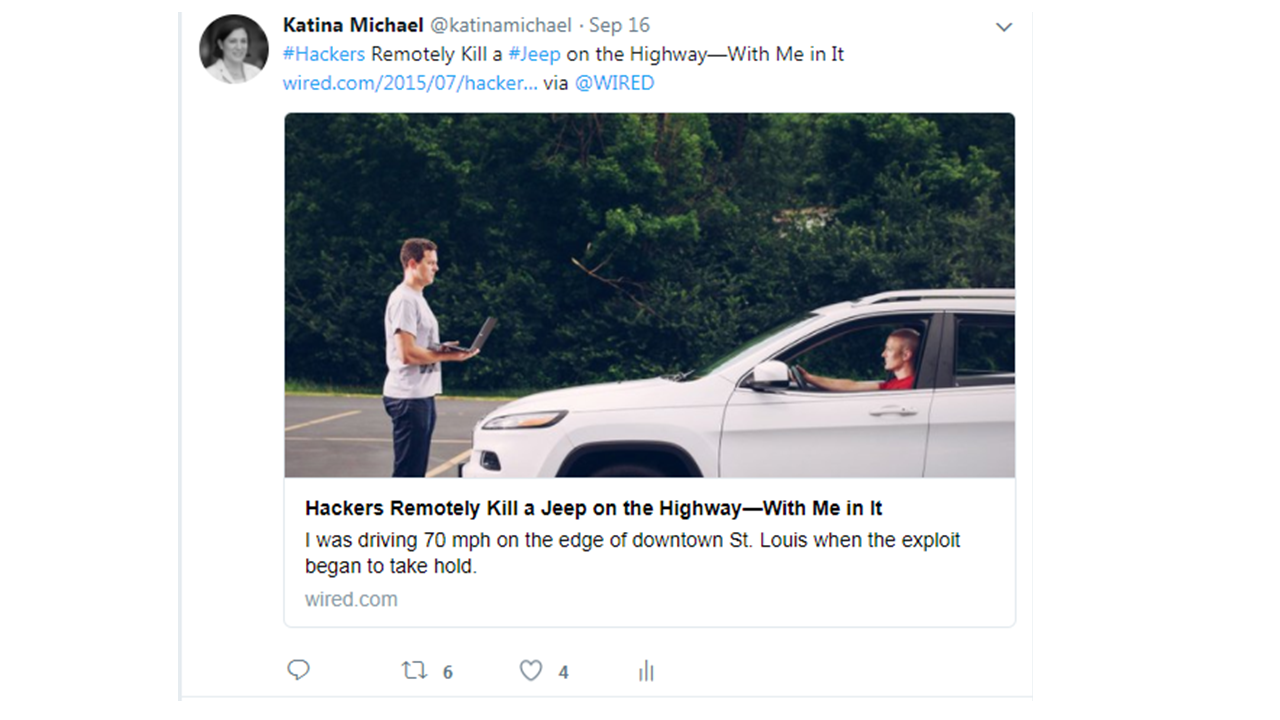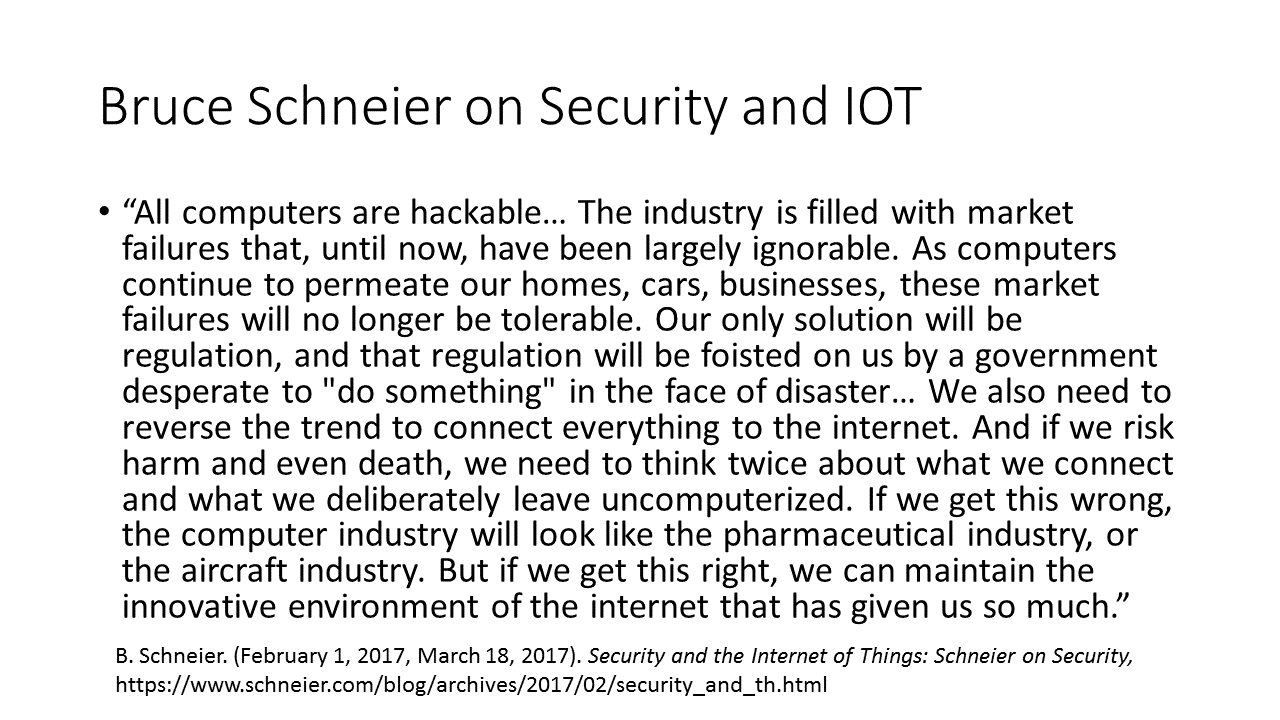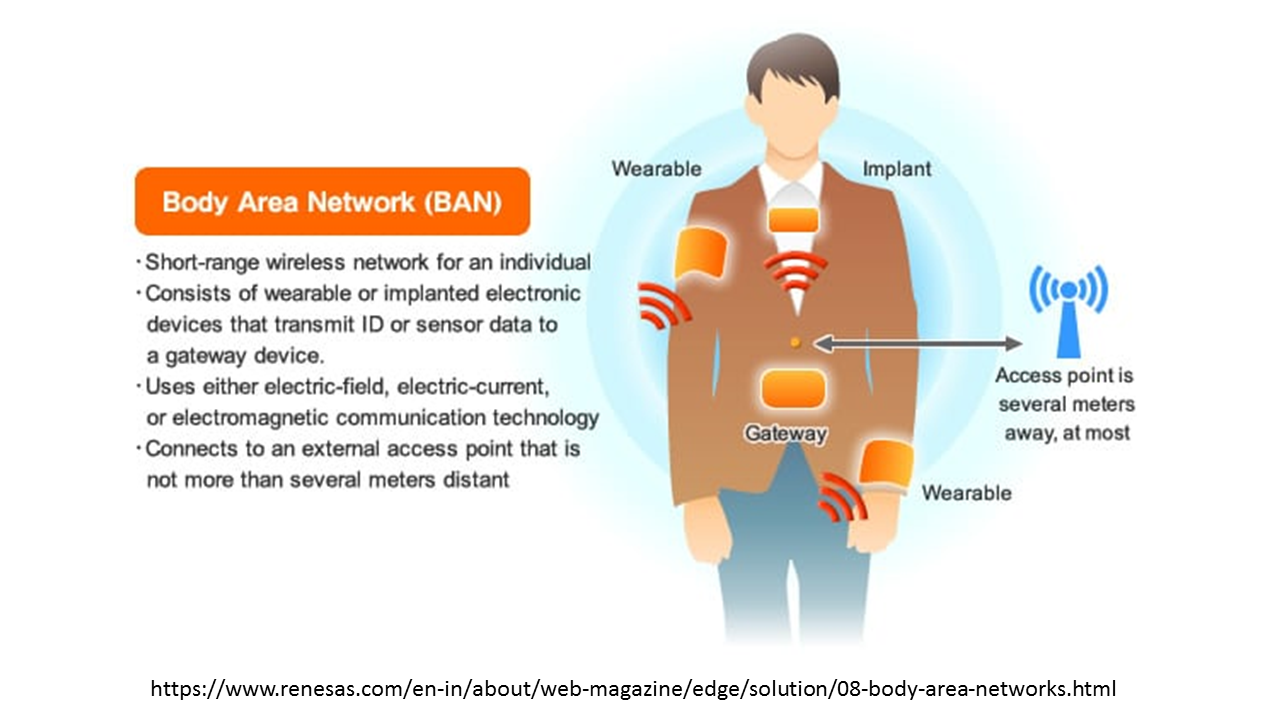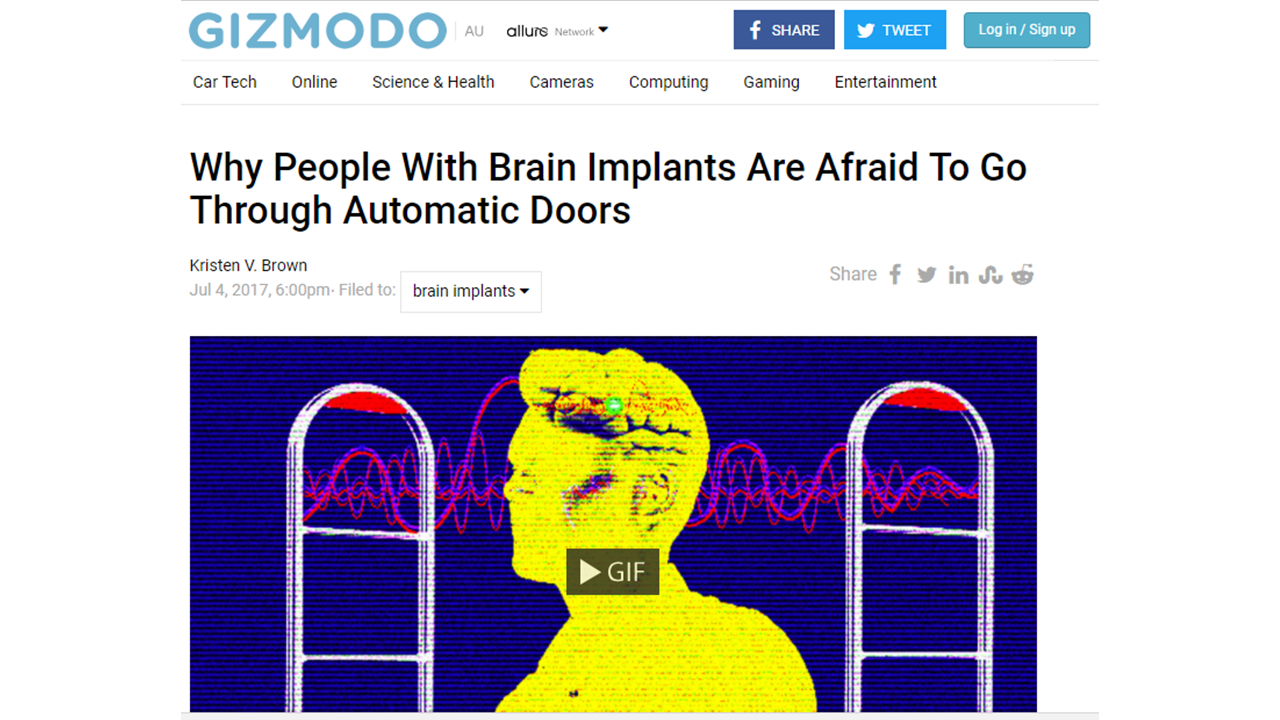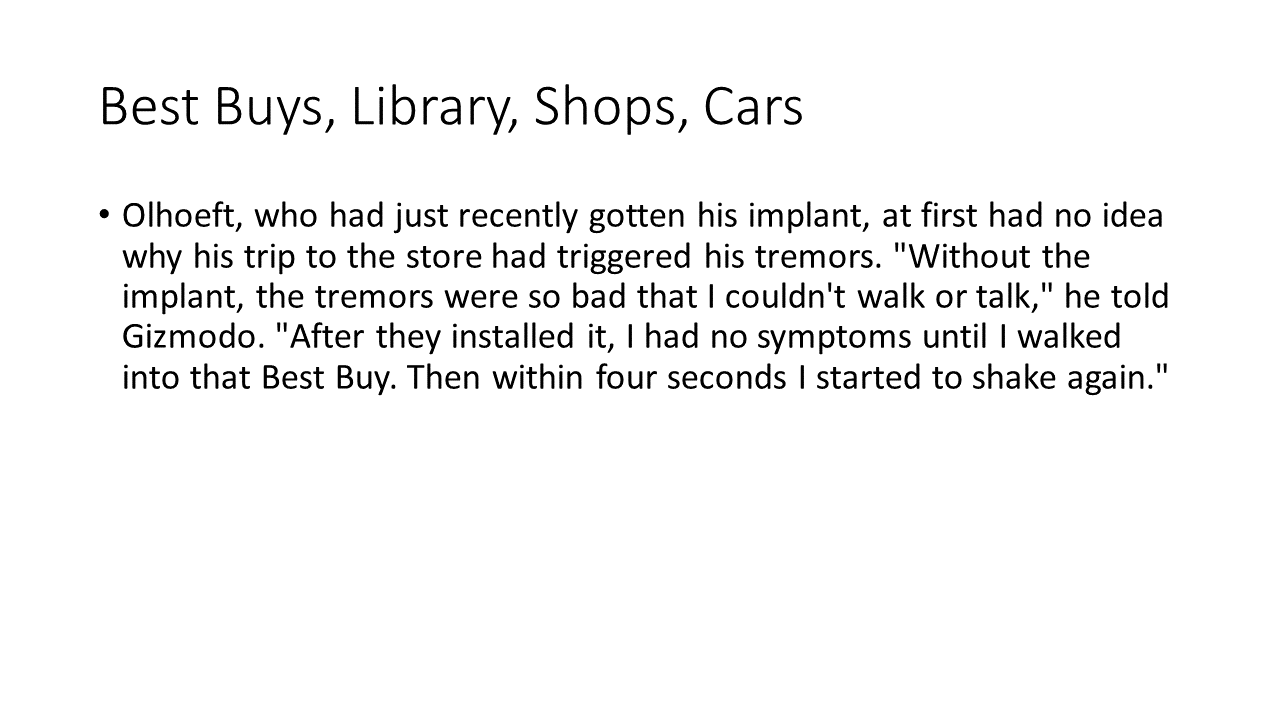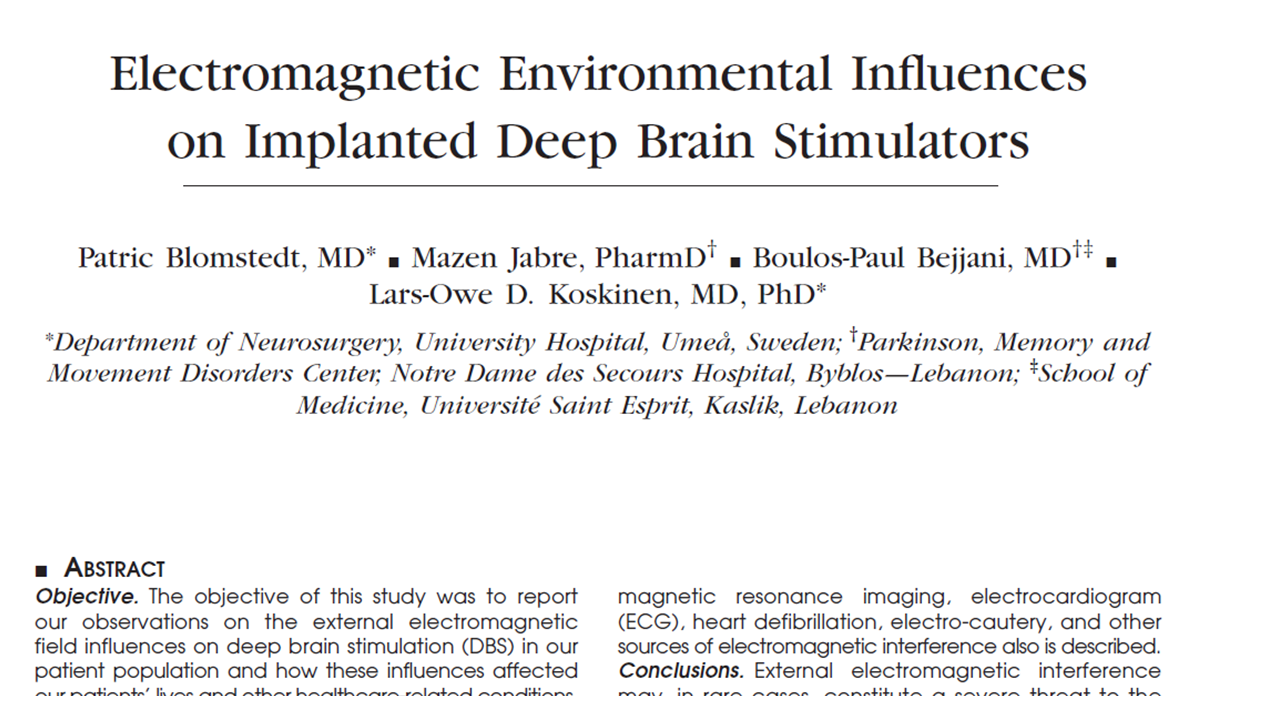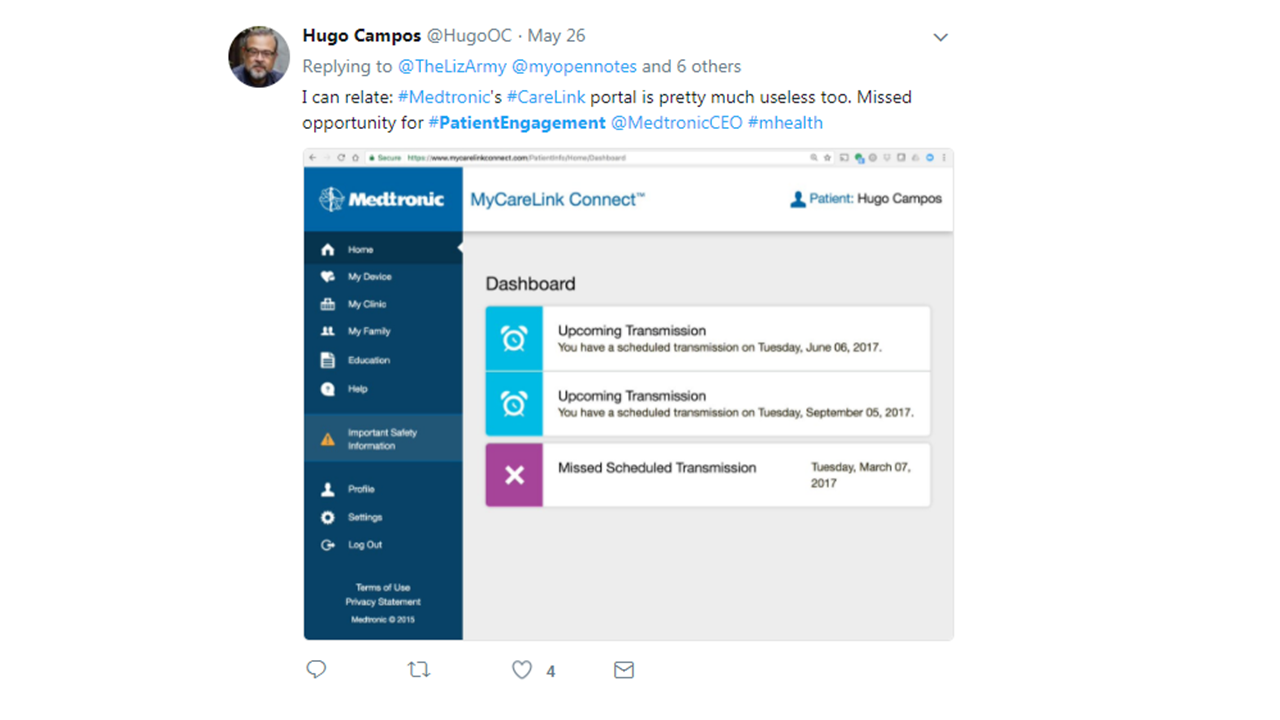 Abstract: It is estimated in the USA alone that 10% of the population have implantable devices for therapeutics. While we do not know the exact figures for the number of people who bear prosthetic implantables worldwide (as these are not monitored by authorities), we can speculate that it is in the hundreds of millions, given individual reports of various types, including, biomedical devices for the heart, brain, ears, eyes, throat, hip, knee, drug delivery etc. While the market is dominated by few biomedical industry manufacturers specialising in various implantable devices, the market can still be considered in some segments to be in its early phases of exploration, especially with respect to brain pacemakers. Over time, these devices will proliferate not just for therapeutics, but repurposed for everyday applications in the name of convenience. Just one example of this is in offering music services to those with cochlear implants through an iPhone app.

Biomedical companies who help the deaf to hear, stabilise the effects of Parkinson's disease or Tourette's syndrome, provide limited mobility to those who are either wheelchair-bound or have lost a limb, are looked upon as providing near miraculous services. But speak to any recipient of an internal biomedical device, and you will soon realise the complexity of surgery, rehabilitation, recovery, and most importantly ongoing maintenance for those bearing more complex devices. Companies until now have acknowledged the risks of undergoing invasive procedures (e.g. infection), have recalled products that have been defective, and have even acknowledged device-level misprogramming. More recently, after years of speculation, cybersecurity threats direct to implantables have also been acknowledged by some biomedical suppliers, and measures put in place to overcome those devices that were vulnerable to cyberattack. "Engagement" at multiple levels, has never been more critical for patients suffering from critical and chronic conditions.
And yet, we are still in the nascent stages of developing feedback loops direct from recipients of biomedical devices back into product lifecycle management processes (including product improvement). If anyone knows the true impact of biomedical implantables for therapeutics, it is the patient. For now at least, there are limited ways in which patients can communicate with the manufacturers who have supplied these life-sustaining devices. A patient's first point of call is usually their medical specialist, then a letter to the company itself describing the issues at hand (usually submitted via a company web page), possible communications, in the case of the USA, to the Food and Drug Administration (e.g. MAUDE Database) and to the Federal Communications Commission, and other non-government agencies. While there is confirmation that patient documentation has been received by the biomedical company, there is little evidence to suggest that anything has been done to address the significant concerns that patients have encountered.

Patients are caught in a difficult situation which has them weighing up life sustaining technologies that could possibly be faulty or not work appropriately, versus medical conditions that are near impossible to live with. The attitude from biomedical companies for now seems to be: we utterly care about your well-being but we've given you something that has bettered your life, so do not criticize or complain about the very product that is keeping you alive. This is not patient engagement, and this is unacceptable if we continue down the path that encourages implantables for diverse medical conditions not yet even addressed. I predict that as a greater number of players enter the market, biomedical companies will have to address patient concerns in a more rigorous and public manner, thinking deeply about participatory healthcare.

One of the ways in which companies are considering gaining quantitative-based product feedback from patients, is by connecting them to an Internet of Medical Things (IOMT) infrastructure. This feedback is auto-generated by machine-to-machine protocols that excludes direct input from the patient, sending back to base information about availability of a device, misbehaving devices and the like. IOMT detracts from qualitative personal – related feedback provided by a patient, that is time consuming to gather, allowing evidence-based feedback into the product improvement process. Apart from the serious potentiality for cyber hacking Internet of Things devices, most patients do not want their implantable devices connected to the Internet in any shape or form, especially if they are related to the brain. We need to get serious about product life-cycle management, and the richest source of feedback has always been the end user, it just so happens that this type of end-user has an embedded device on which their life depends.
Biography:
Katina Michael is a professor in the Faculty of Engineering and Information Sciences at the University of Wollongong. She is Editor in Chief of IEEE Technology and Society Magazine, and Senior Editor of IEEE Consumer Electronics Magazine. Katina has previously served as a representative of Consumers Federation of Australia between 2010 and 2016. She has been researching the socio-ethical implications of biomedical devices over the last 20 years.
Link:
This will be a keynote delivery at the IEEE Life Sciences Conference in Sydney, NSW.
Photos from Day Two (December 14, 2017)